Indonesia
A mystical and enchanting blend of breath-taking natural wonders, centuries old tradition and local customs create a perfect spiritual balance throughout the enchanting islands of Indonesia. Pristine beaches are backed by verdant hills and volcanic craters in a haven of natural beauty whilst bustling cities explode with celebratory parades of colour, sound and passion.
Truly stunning in sheer size, scenery and diversity, the more than 17,000 islands of Indonesia sprawl out for over 5000km between Asia and Australia, forming the largest archipelago in the world. Until recently, these islands were off the charter grid but with an endless choice of beaches, temples and world-renowned dive sites to enjoy, they have become hard to ignore. Only 6,000 of the islands are inhabited, so a luxury charter yacht provides the perfect platform for discovering hidden gems, secluded coves and remote island villages.
Arguably the best known and brightest and boldest of the islands is Bali, a long-time favourite for discerning travellers, where life revolves around the pull of the ocean. Take in the views of the rice paddies tripping down the hillsides like giant steps, explore the intriguing Buddhist temples and experience pure tropical escapism on one of the exquisite beaches.
Famed as the home of the legendary lizard, Komodo is in a group of remote and beautiful islands including Rinca, Flores and Sumbawa that sit just east of Bali. These isolated shores provide the perfect opportunity to step ashore from your charter yacht and explore lush National Parks, excellent surfing locales and experience a slice of authentic Indonesian life.
Located in the West Papau province is the archipelago of Raja Ampat that comprises over 1,500 small islands, cays and shoals surrounding the four main islands of Misool, Salawati, Batanta and Waigeo. Boasting one of the most bio-diverse marine regions in the world, it holds a mesmerising kaleidoscope of coral reefs and colourful marine life amongst its warm waters. Blessed with a choice of some of the best diving conditions, with fantastic visibility and invitingly turquoise waters, underwater exploration here is simply unmissable.
8 Days In Raja Ampat (8 days)
Raja Ampat sports some of the most stunning jungle locations in Indonesia. Towering limestone cliffs and treks through dense forestry mark some beautiful sights that cannot be captured anywhere else in the world. As you embark on your week long journey through Raja Ampat you will encounter some impressive wildlife, see incredible coral gardens and dine under a magnificent carpet of stars.
Sorong to Mioskon Bay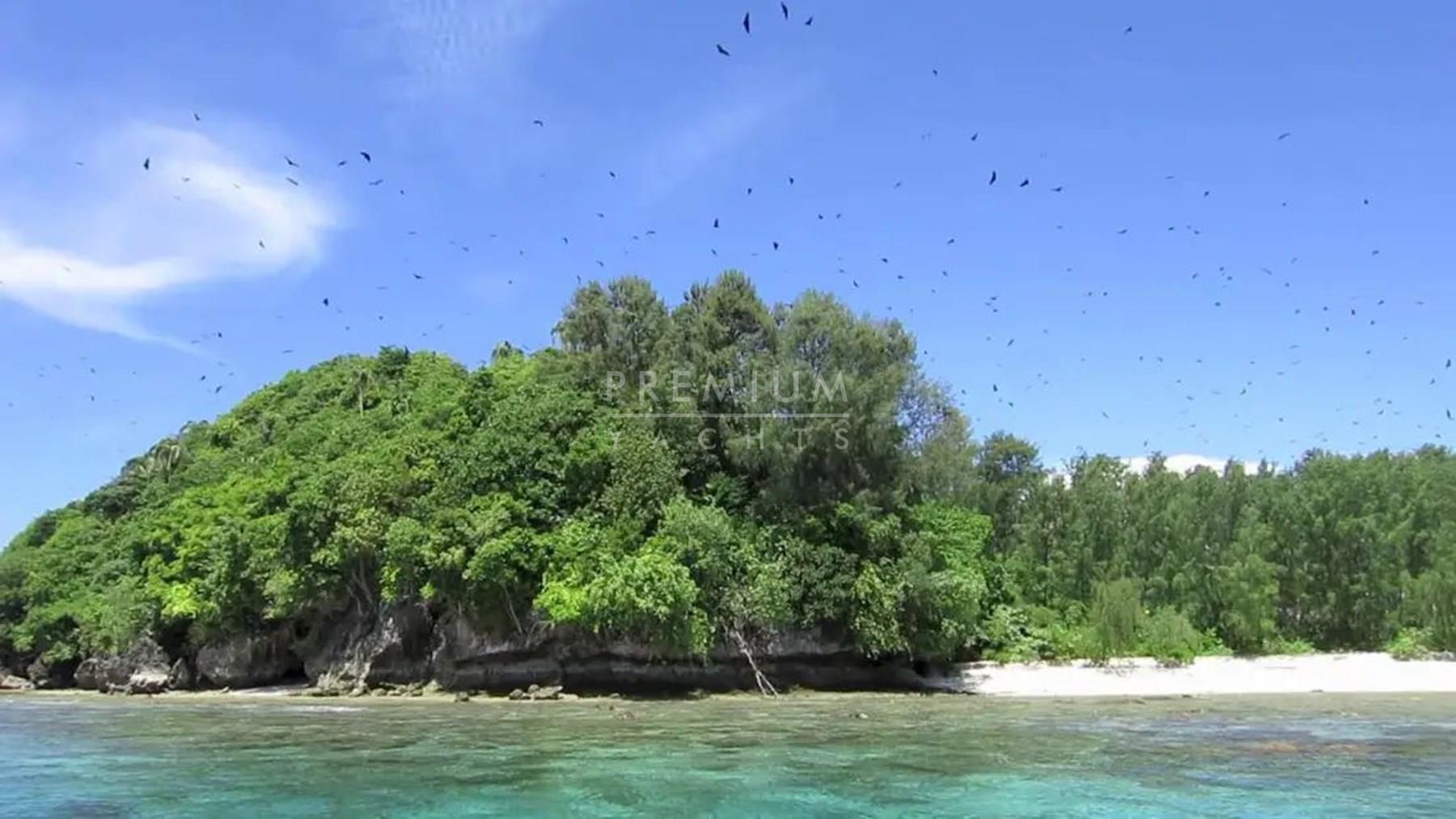 Touching down at Sorong airport, your first point of call is to meet up with your luxury charter yacht and your dedicated crew. Take a tour of the vessel and unpack your belongings before having a light lunch and a glass of something bubbly to toast the voyage. Relaxing on the deck, watch as the spectacular scenery rolls by as your cruise over to the Dampier Strait. This is the ideal location for gaining your first taste of how luxurious Raja Ampat is. Anchoring down in Mioskon Bay, venture ashore to explore the dense jungle which is home to many native birds. If you are a keen birder this is one place you won't want to miss out on. Whilst on the island you can also visit the mangroves which offer you an unspoilt view and glimpse of the wildlife in their most natural and protected environment. Use a paddle boat or your tender to glide across the mirror like waters before heading back to your luxury charter yacht in the bay. On the way to an enjoyable evening of wining and dining, take an opportunity to make your first dive into the local waters to see some of the superb marine life and beautiful coral reefs. Your first supper on board your chosen vessel will have a unique and truly special view as you watch fruit bats flying around the island at sunset.
Kri Peninsula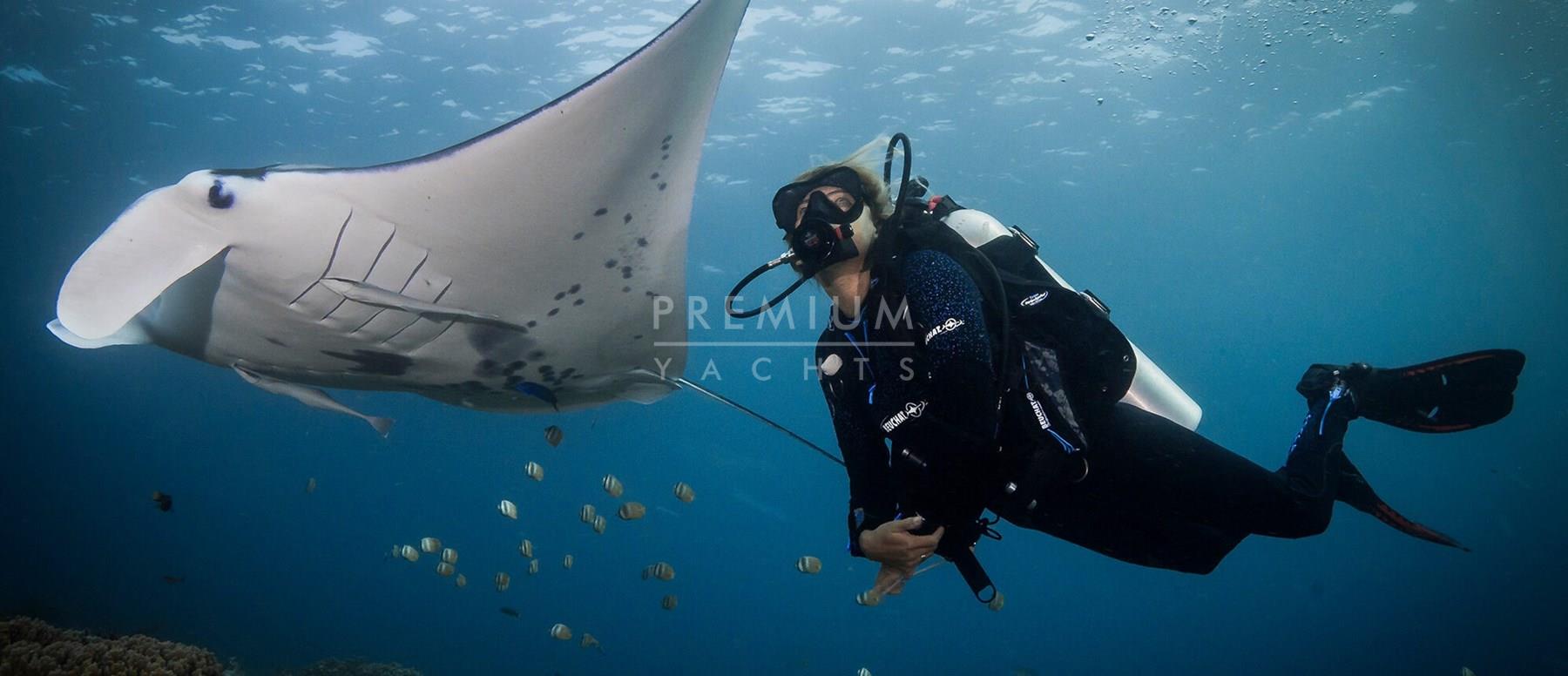 our first full day on your luxury charter yacht tour you will venture to the world beneath the waves to see some of the best marine sites around. The Kri Peninsula constantly attracts large amounts of divers due to the phenomenal amount of marine life. Taking the plunge in to these popular waters will bring you face to face with countless species of fish plus some pretty coral slopes which display a spectrum of vibrant colours. Diving in this area isn't just a case of exploring the open waters. Divers of all levels of experience are attracted to this zone because of the specific diving opportunities. Sites such as Mike's Point and Sardine Reef continually offer exciting dives as well as new species to see on every trip. The high turnover of marine life includes popular creatures like manta rays, sharks and even turtles. If you're an animal lover this will be a highlight of your tour.
Wayag Islands, North Raja Ampat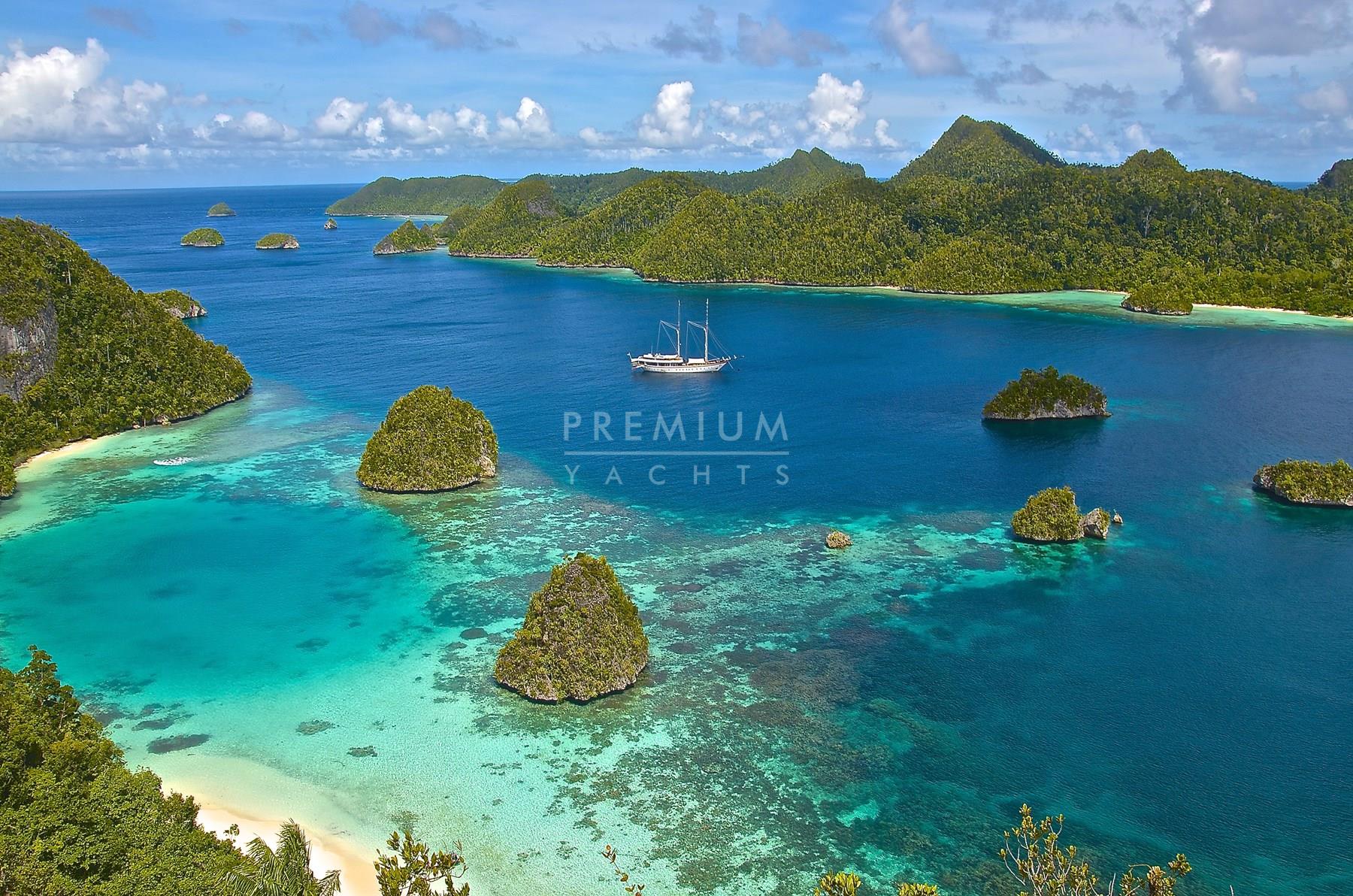 The next couple of days will introduce you to some of the most incredible views that Indonesia has to offer. The Wayag Islands comprise of a series of islands which from above look like they are part of a maze. Cruising through the waters between the islands you will be surrounded by towering elevations of lush green forestry and impressive rock formations. Hidden among the plethora of islands there are also a great number of secluded coves which are great for a peaceful rest and a quiet lunch. While in the Wayag Islands the time comes to make the most of the waters by indulging in some water sports. The conditions in the area are perfect so try a bit of everything. Fly between the islands on a jet ski, take your time to watch the world go by on a paddleboat or head back underneath the waters to explore the marine life once again. After an exciting day of zipping around the Wayag Islands, climb ashore the nearest island to relax on one of the deserted beaches and enjoy a delicious beach barbeque under the stars.
The Passage, Waigeo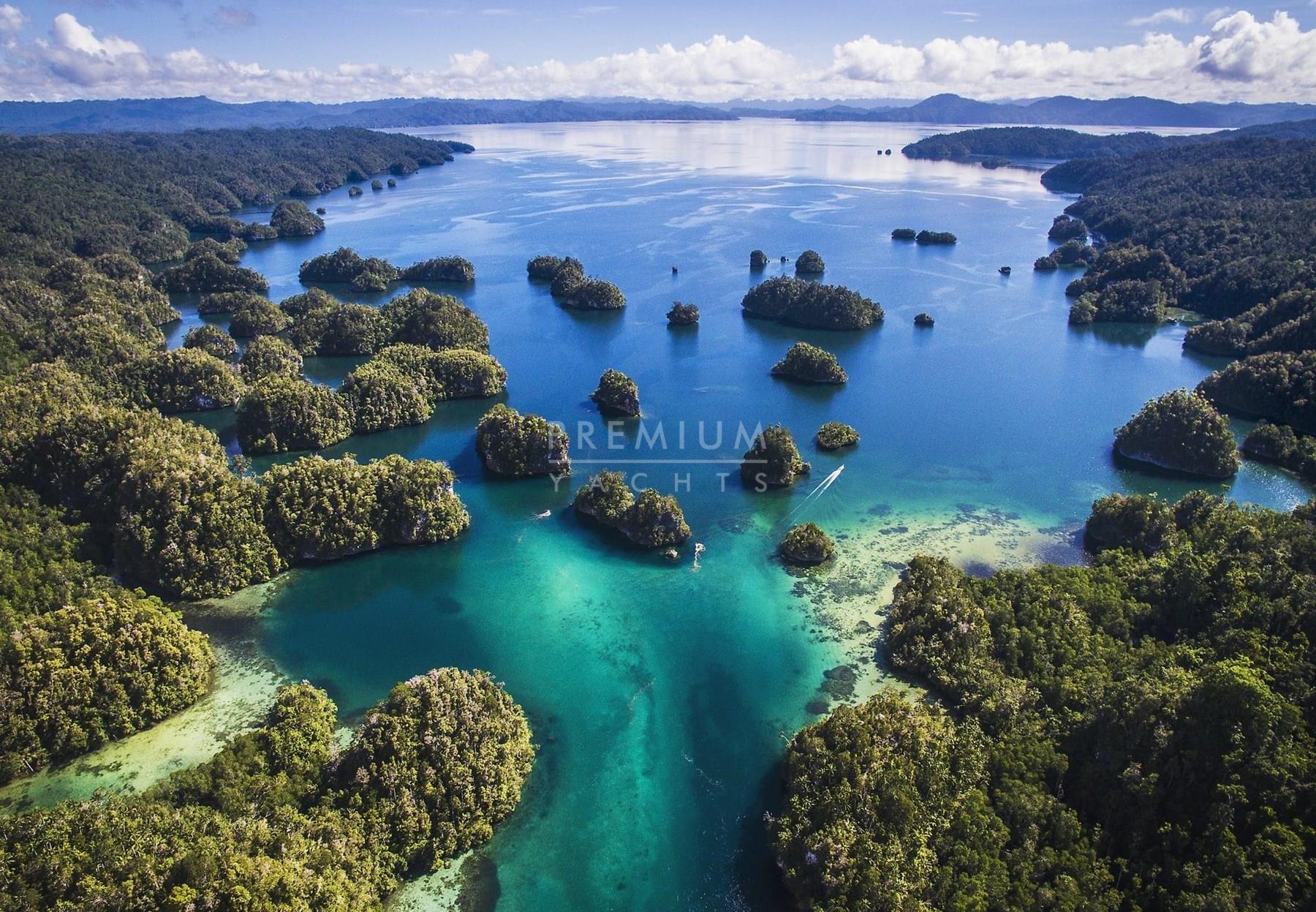 The Passage is a renowned location in the Raja Ampat area and is pretty much what it says on the tin. The Passage itself is a water channel located close by to the islands of Kabui Bay. The channel features some strong currents and is framed by picture postcard beauty on each side of the bank. High reaching trees and limestone cliffs border The Passage to create a unique experience of travelling along a salt water river. After experiencing The Passage you can get a view from up above as you trek up some hills on the island of Gam. Wander through the jungle and come out on the top to join many other tourists as you join the search to see some beautiful birds. Birders will be excited to hear that there is a rare chance to see a Red Bird of Paradise on this island. In addition to the birds, Gam also has some incredible sights below the water's surface. Grabbing your diving gear, you will be treated to sights of sponges, soft corals and a multitude of fish, as well as some jellyfish.
Penemu, Fam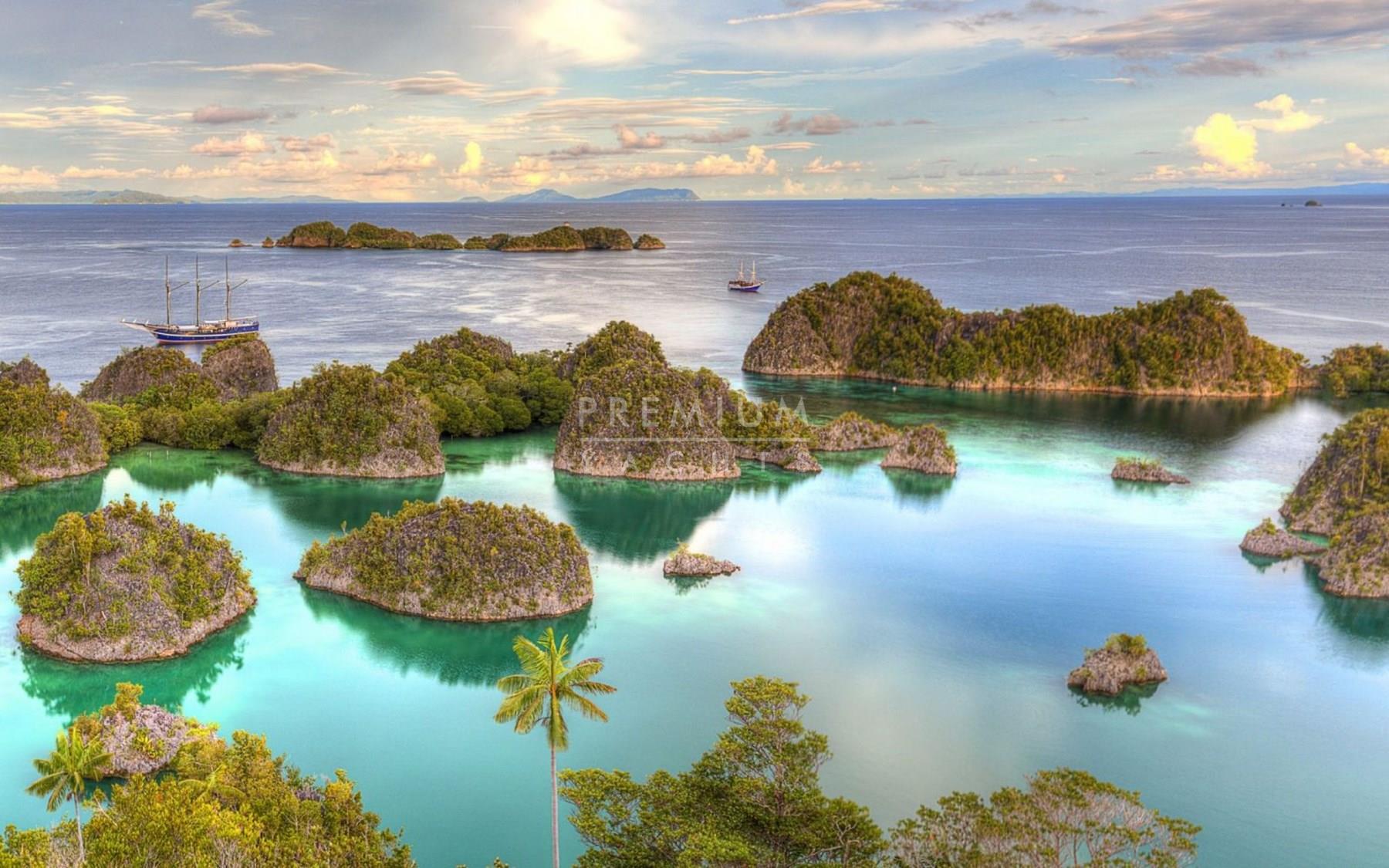 A stunning collection of limestone domes decorated in green flora, the Penemu islands are ideal for getting out and exploring endless islets on board kayaks and paddleboards. For those who prefer the mainland, a nicely outlined walking trail leads to an all but unrivalled observation point to take in the grand lagoons below. What's more, an assortment of world-leading dive spots are only a short distance away.
Arborek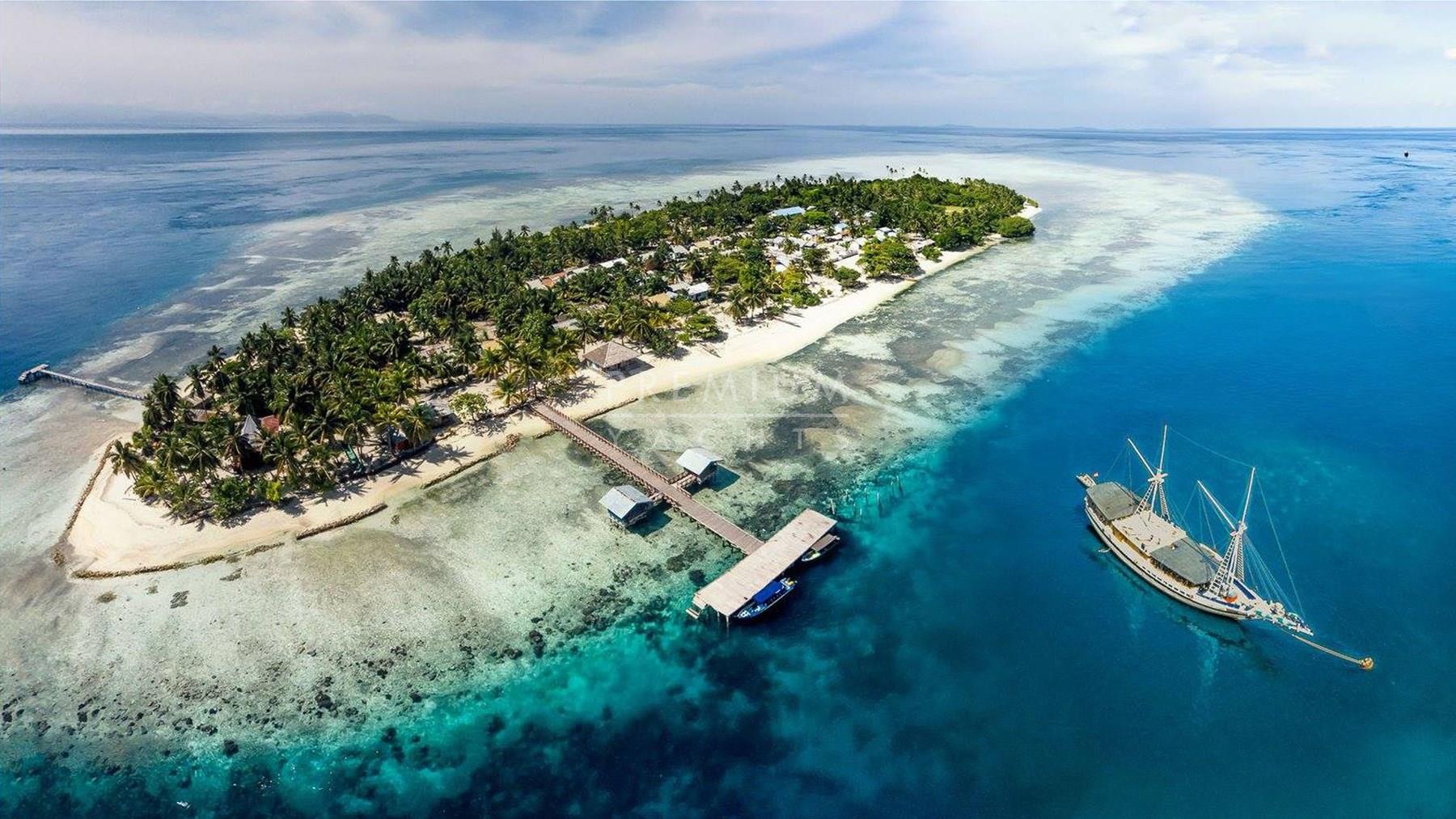 For your last day in the Raja Ampat area, you will be visiting the island of Arborek. Before climbing ashore, make the most of the beautiful waters by taking a final plunge. As you descend in the shallow, sand based waters the trick is to watch and wait as you are approached by groups of manta rays. They will come up close to investigate, giving an amazing encounter you may not get elsewhere. After dancing around you the rays make way for you to see the rest of the marine life and some of the stunning coral displays. Joining the land to dry off from your diving session, the people of Arborek village are incredibly welcoming and very hospitable. As these friendly residents earn their living through fishing and pearling you will find some perfect pieces to buy and take home with you. Small handicrafts and locally produced goods are just some of the quaint purchases you can make on the island. To top off your final day you can rejoin your luxury charter yacht for an evening of pampering and a gourmet style supper to enjoy while watching the final sunset of your voyage.
Batanta, Dampier Straight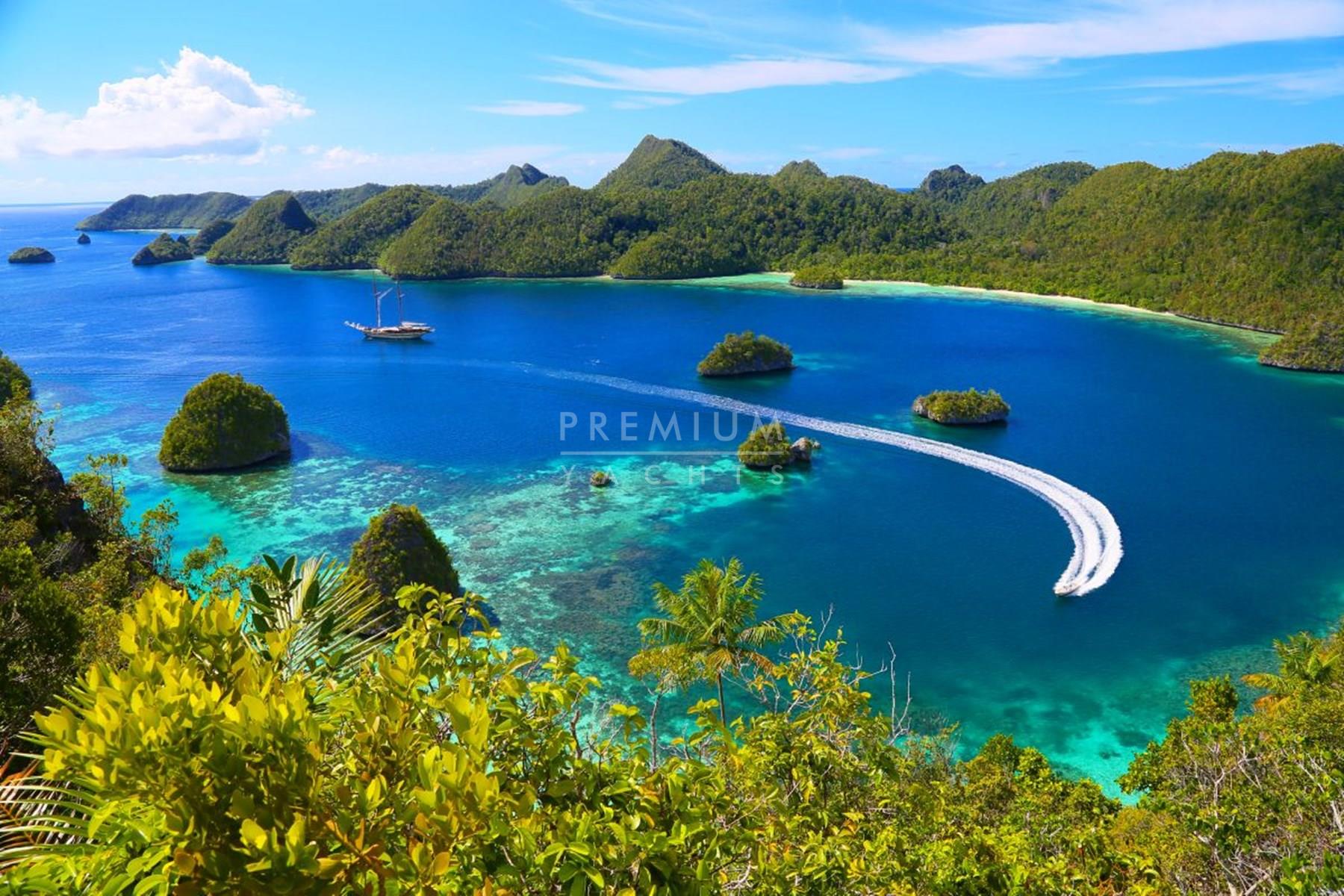 For a spot of jungle living, it doesn't get any better than Batanta. Populated by numerous wild birds and home to a postcard-perfect waterfall, the island is ideal for those looking to enjoy a swim or gentle repose. With anchorages providing uninterrupted views of the sunset, ending your day in Batanta is every bit as memorable as arriving.
Arborek to Sorong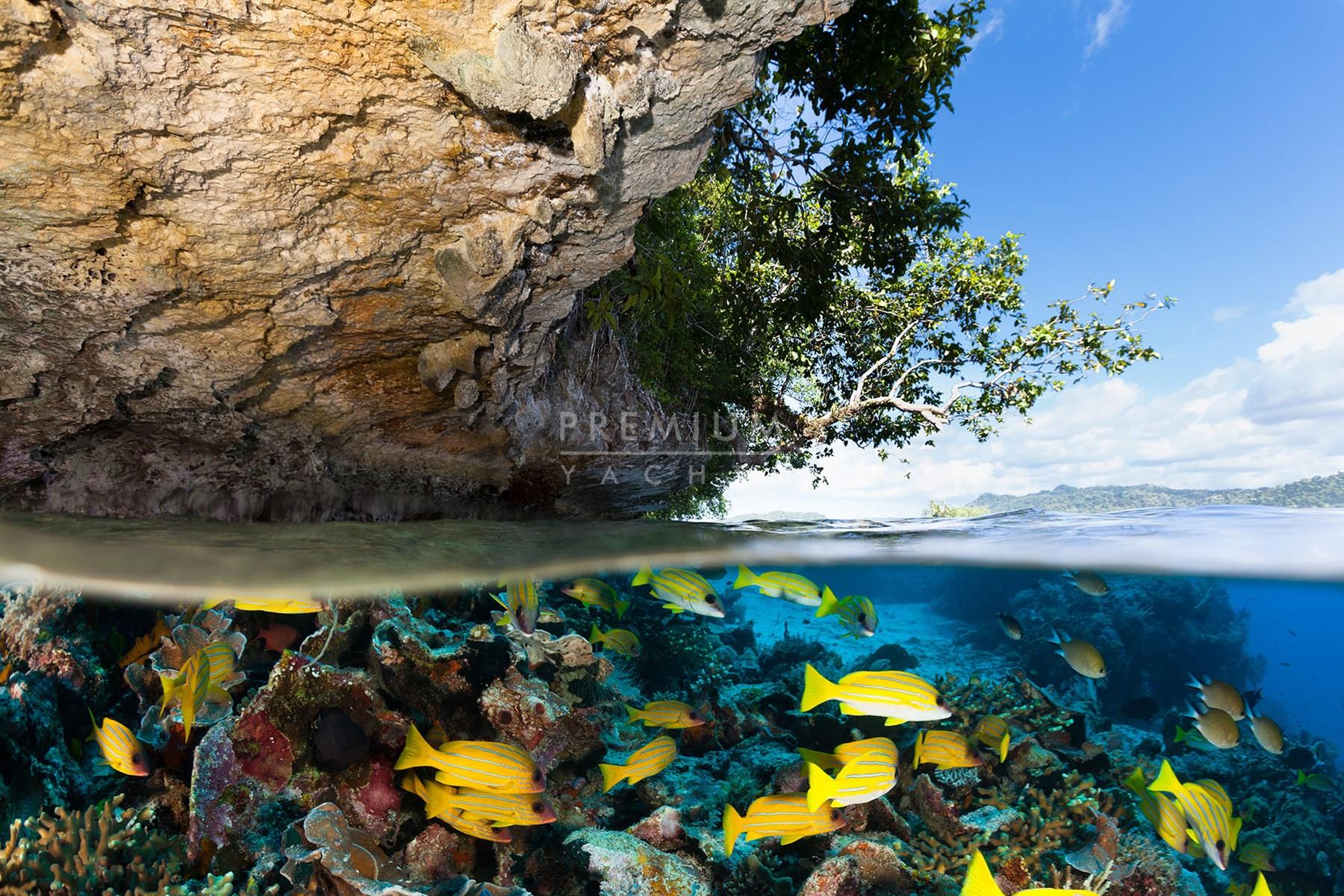 Returning to the port of Sorong, charterers will be afforded one last opportunity to soak up their unique surroundings before bidding farewell to the crew and captain. Replete with awe-inspiring surroundings, this destination is the perfect way to round of a memorable luxury yacht charter.