Amalfi coast
Sweet lemon scents punctuate the warm Mediterranean air along cobblestone streets lined with bougainvillea-covered villas, back-dropped by mountains swathed in green and the cobalt blue of the Tyrrhenian Sea. Widely considered to be Italy's most picturesque coastline, the Amalfi Coast's breath-taking landscape of towering bluffs and pastel-hued villages terraced into the tumbling hillsides have long made it a magnet for the world's VIP travelers.
On any Mediterraneran private yacht charter, the Amalfi Coast is a must-visit. Snaking along the southern coast of the Sorrentine Peninsula, the strip of coast was deemed 'an outstanding example of Mediterranean landscape, with exceptional natural scenic value' by UNESCO in 1997, and was awarded a coveted spot on the World Heritage list. It's easy to see why when you experience first-hand the magnificent white-washed cliffs that sheer down into the sparkling sea, interrupted only by precipitous corniche roads and vibrant lemon groves. Once a maritime superpower, it now boasts world-class restaurants and luxury resorts though still retains its simple, rustic Italian charm.
Stretching from Punta Campanella to Salerno, these seductive shores include the beautiful hilltop towns of Positano, Amalfi and Ravello. From true extravagance to pure relaxation, a luxury yacht charter vacation along the Amalfi Coast is by far the best way to experience everything it has to offer. Lying at the mouth of a deep gorge, surrounded by spectacular scenery, the town of Amalfi is the perfect place to soak up the fantastic atmosphere through a maze of winding alleyways, steep architecture and bustling waterfront.
Clinging to the cliffs above tiny coves and secluded beaches is the notoriously exclusive town of Positano, home to Italy's rich and famous. Its palatial glamour, gourmet cuisine and famous 'Moda Positano' are sympathetically blended amongst draped flowering vines, majestic olive groves and gleaming turquoise waters to create a truly hedonistic experience. Sitting serenely off the coast of Positano is the Li Galli archipelago of Gallo Lungo, Rotunda and Castelluccio. Their secluded nature and spectacular settings are ideal for diving in and exploring below the water line.
Privately renting a yacht to explore the Amalfi Coast promises no end of things to see and do, and you can rest assured your entire charter party will find something to love about this region of West Italy.
Explore the Charming Shores of the Amalfi Coast (8 days)
Experience the wonders of Italy's Amalfi Coast on a eight-day luxury yacht charter. One week is all it takes to be utterly seduced by this stunning stretch of coastline, considered by many to be the most picturesque in Italy thanks to its steep cliffs, lemon groves and multi-coloured villages.
Naples & Ischia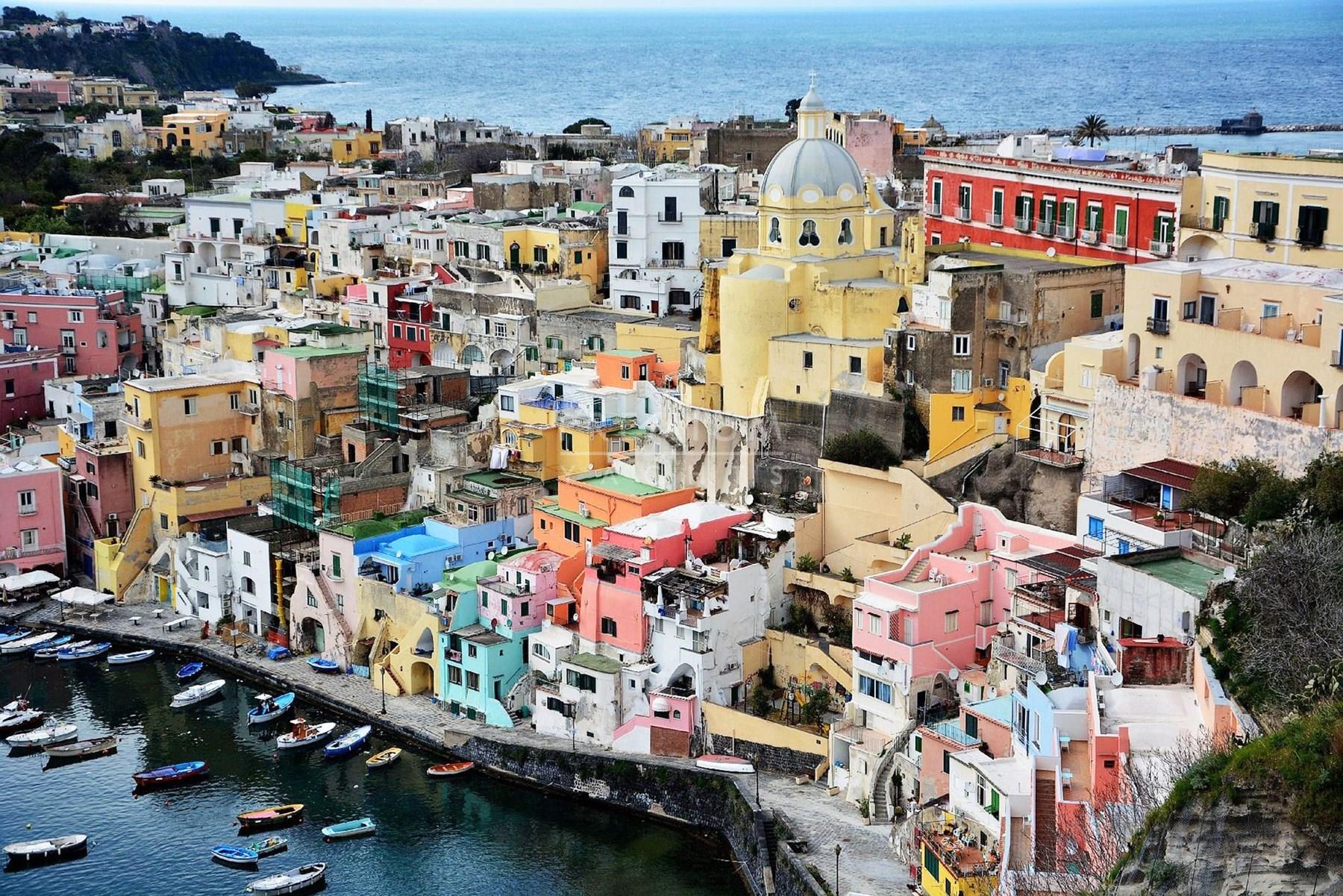 Begin your Amalfi Coast yacht charter in Naples, where you will board your superyacht and cruise to the beautiful Island of Ischia. Before setting off, be sure to take some time to see the sights of Naples. Stop by the Royal Palace for an inside look at the opulent architecture and impressive interiors, and wander the historic streets towards buzzy cafes and market stalls selling handcrafted clothes and accessories.
Ischia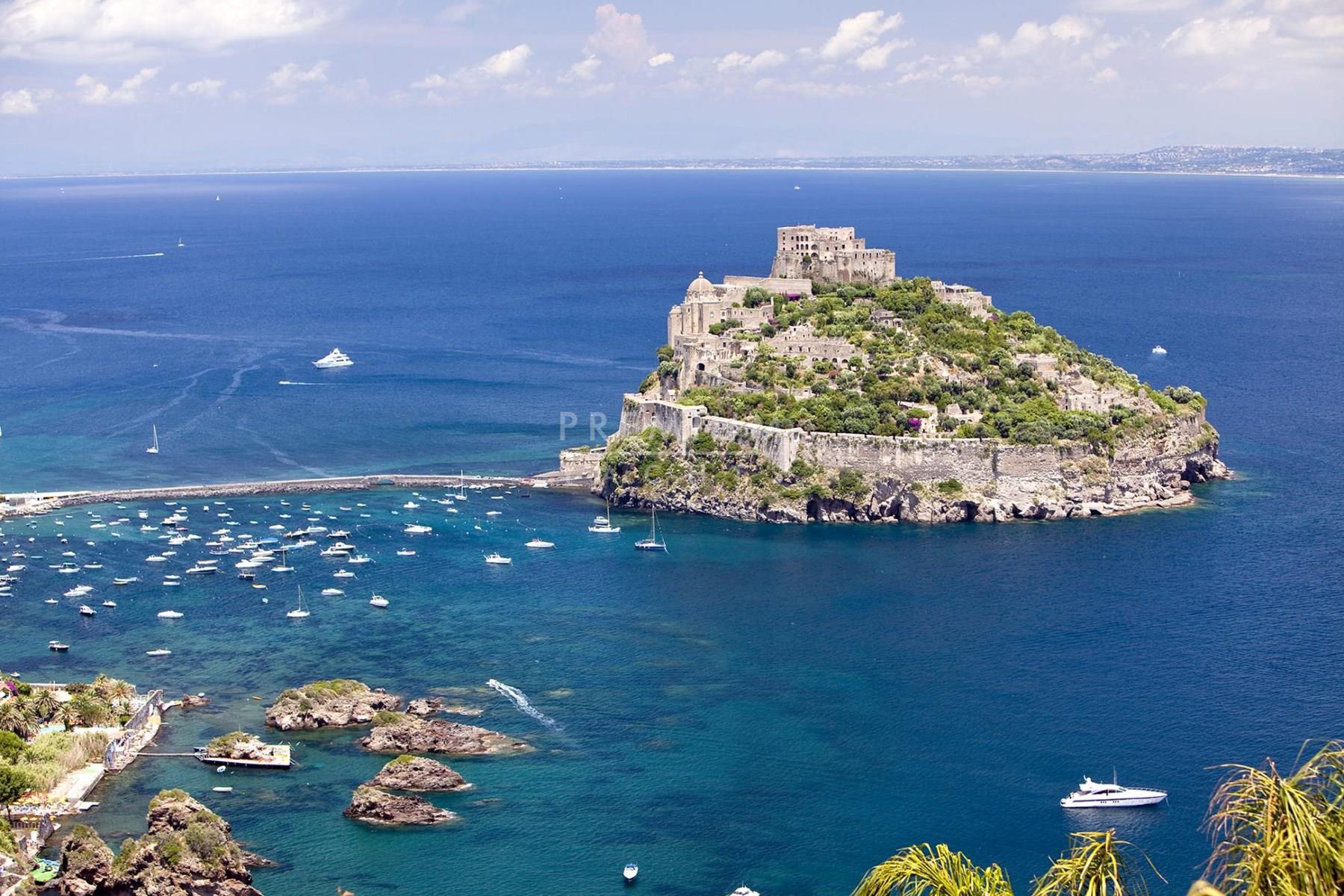 Spend the day in Ischia, relaxing and unwinding in the thermal spas, hot springs and volcanic mud at Sant'Angelo d'Ischia, Negombo Thermal Spa, or Casamicciola Terme. Ischia is a volcanic island famous for its nutrient-rich water and thermal spas. However, it is also a picturesque little town in its own right, with colourful houses hugging the central harbour, a long strip of beach packed with pine and fig trees presenting you a romantic backdrop for your luxury yacht charter.
Ventotene and Ponza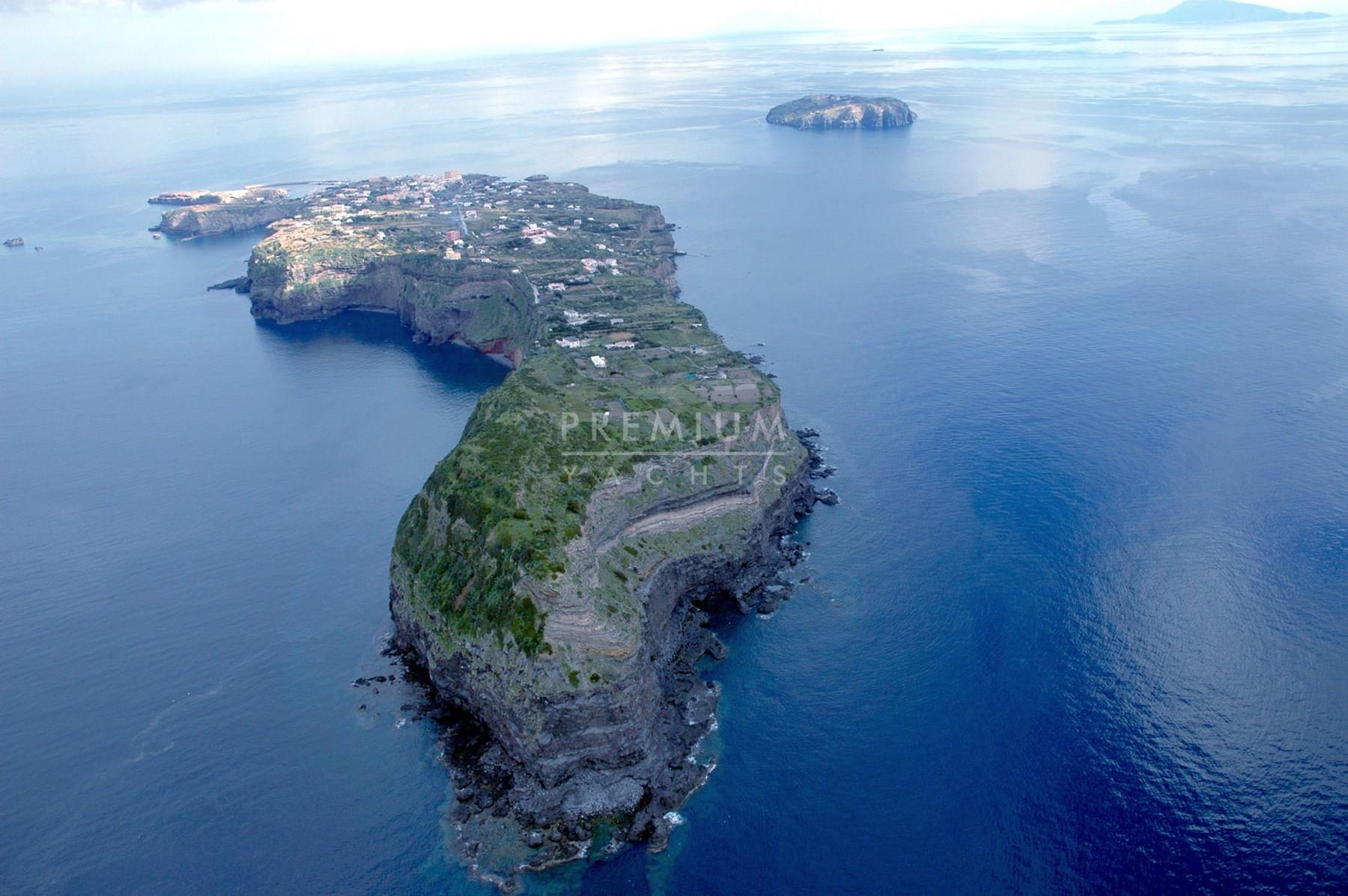 Enjoy a morning cruise to the Pontine Island of Ventotene for some breath-taking diving opportunities amongst colourful fish, caves, and shipwrecks before stopping for lunch. Then, take an afternoon cruise over to Ponza. The largest island in the Pontine archipelago, the outcrop is famous for its dramatic, craggy landscapes and ample swimming and snorkelling opportunities. Anchor up and enjoy lunch while soaking up the beautiful views.
Ponza to Capri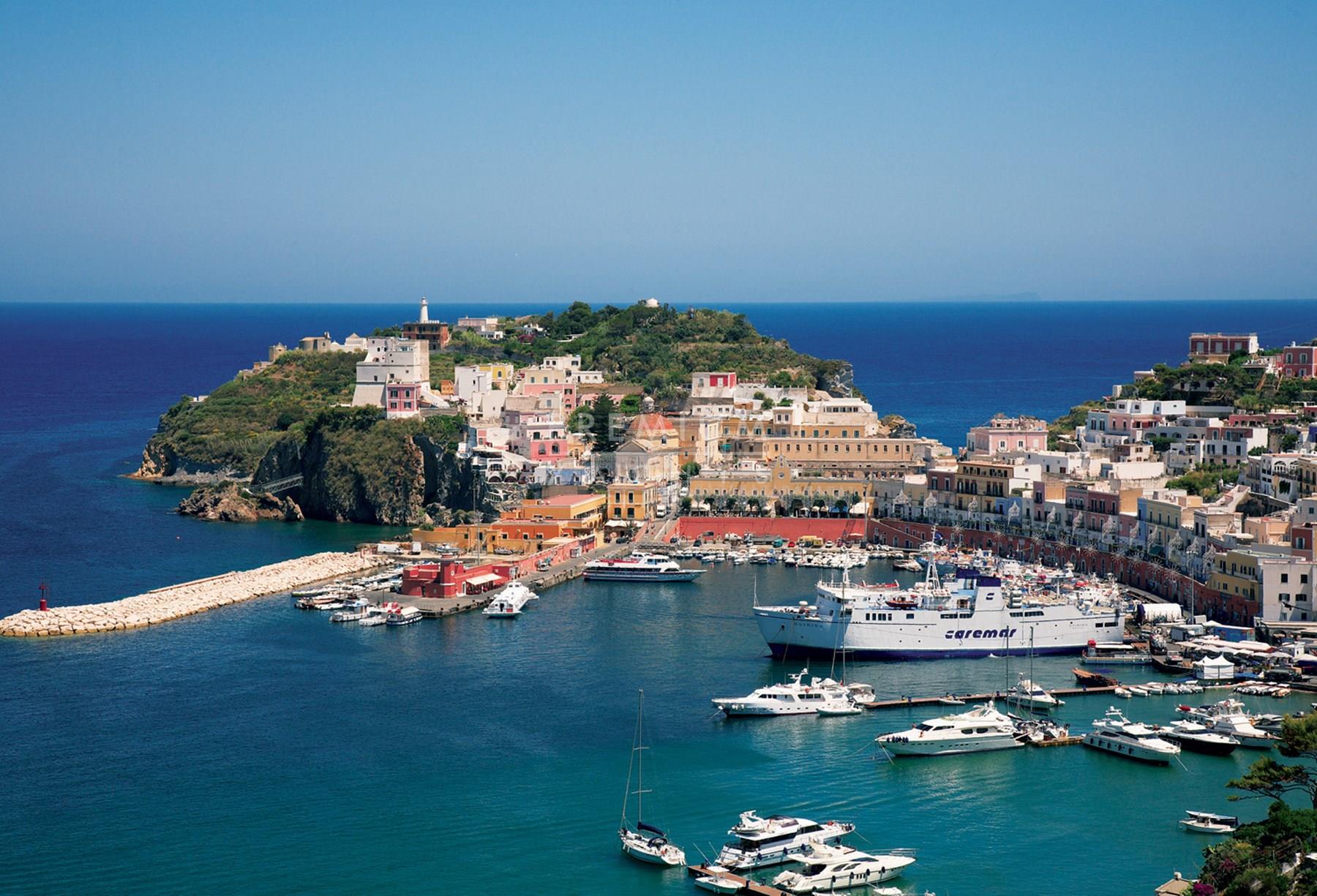 Relax on one of Ponza's famous beaches, Chiaia di Luna or Half Moon Beach, where you and your guests can unwind in complete privacy and serenity. In the morning, you can enjoy a luxurious breakfast overlooking the many beautiful islands that surround Ponza, taking your time to breath in the scene. You will then spend the afternoon exploring the Botanical Gardens before boarding your charter yacht for an overnight cruise to the island of Capri.
Enjoy the vibrant Capri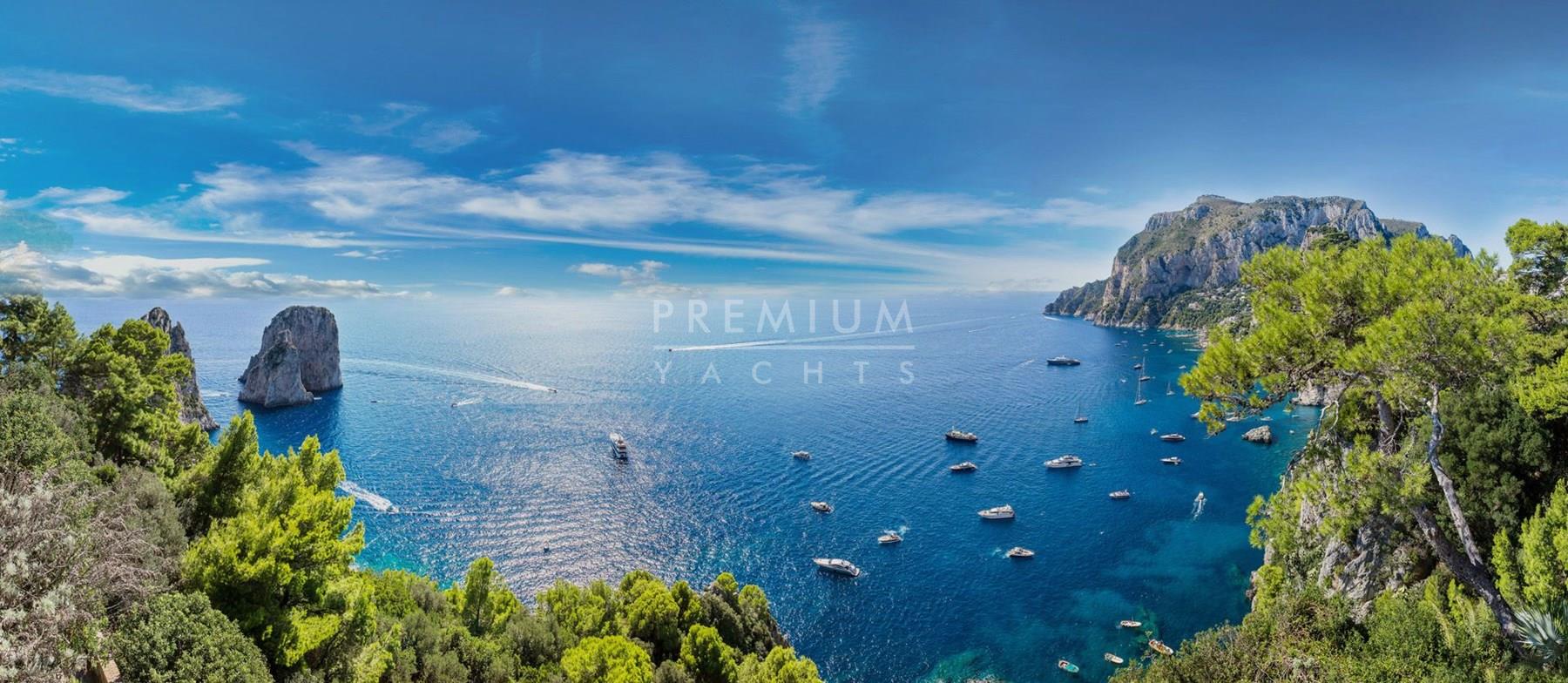 Situated in the beautiful Bay of Naples, Capri is the perfect place to spend a day enjoying the scenery and discovering attractions, such as the Blue Grotto, Villa San Michele, Church San Michele, Villa Lysis and the Church of Santa Sofia. After a day of discovery, be sure to stop for a time out at the Piazzetta, Capri's main square. Sip an espresso while you people-watch; Capri is a notorious celebrity hangout, so you never know who might wander past. End the day with some delicious Italian food at Da Paolino's, an authentic Mediterranean restaurant with a dining terrace below a canopy of lemon trees.
Salerno - Amalfi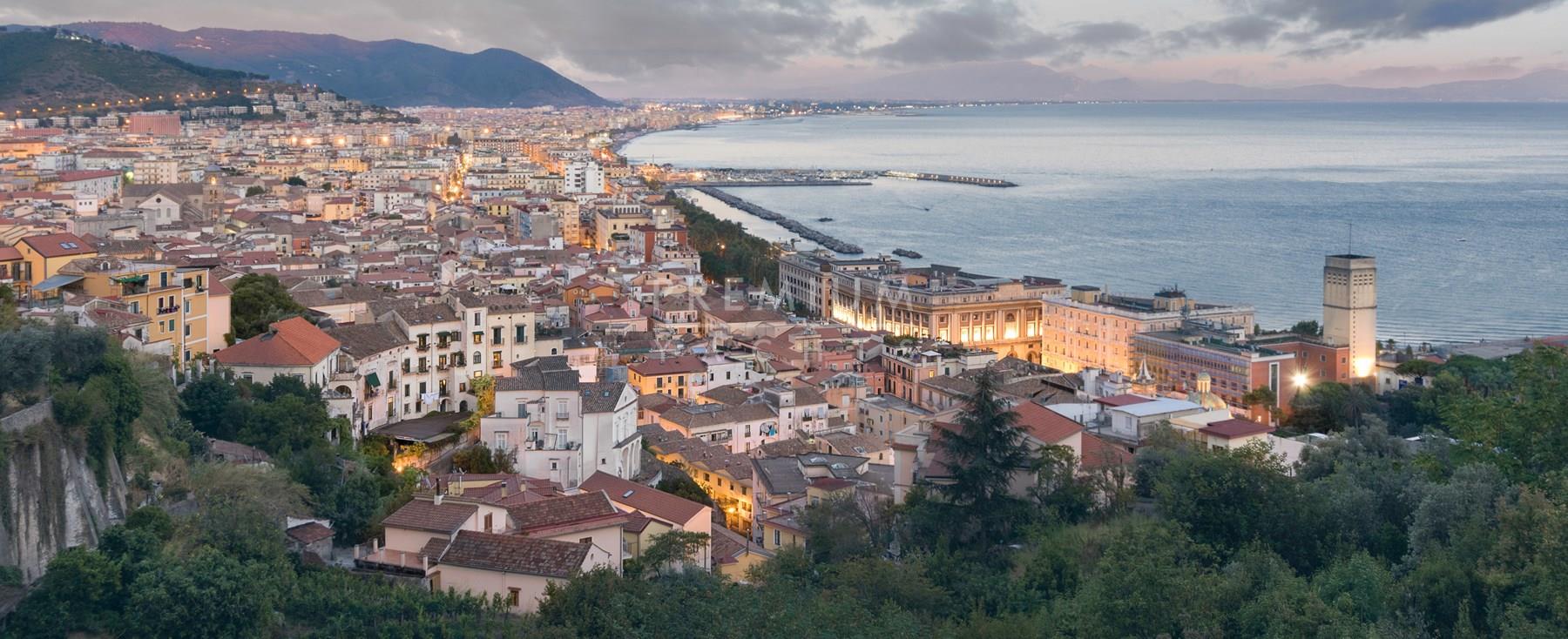 Head to the charming village of Salerno to experience the Old Town and the magnificent Duomo of Salerno. There is also the opportunity to see the UNESCO World Heritage Site of Cilento and Vallo di Diano National Park, with the archaeological sites of Paestum and Velia, and the Certosa di Padula. Visit the traditional fishing village of Amalfi with its Church of Santa Maria Maggiore and Cloister of Paradise, and end the day in Ravello to explore the beautiful Villa Cimbrone Gardens. For dinner be sure to reserve a table at Palazzo Avino for a decadent meal overlooking the water. No doubt you and your guests will understand the bewitching appeal the Amalfi Coast has on its visitors.
Positano - Sorrento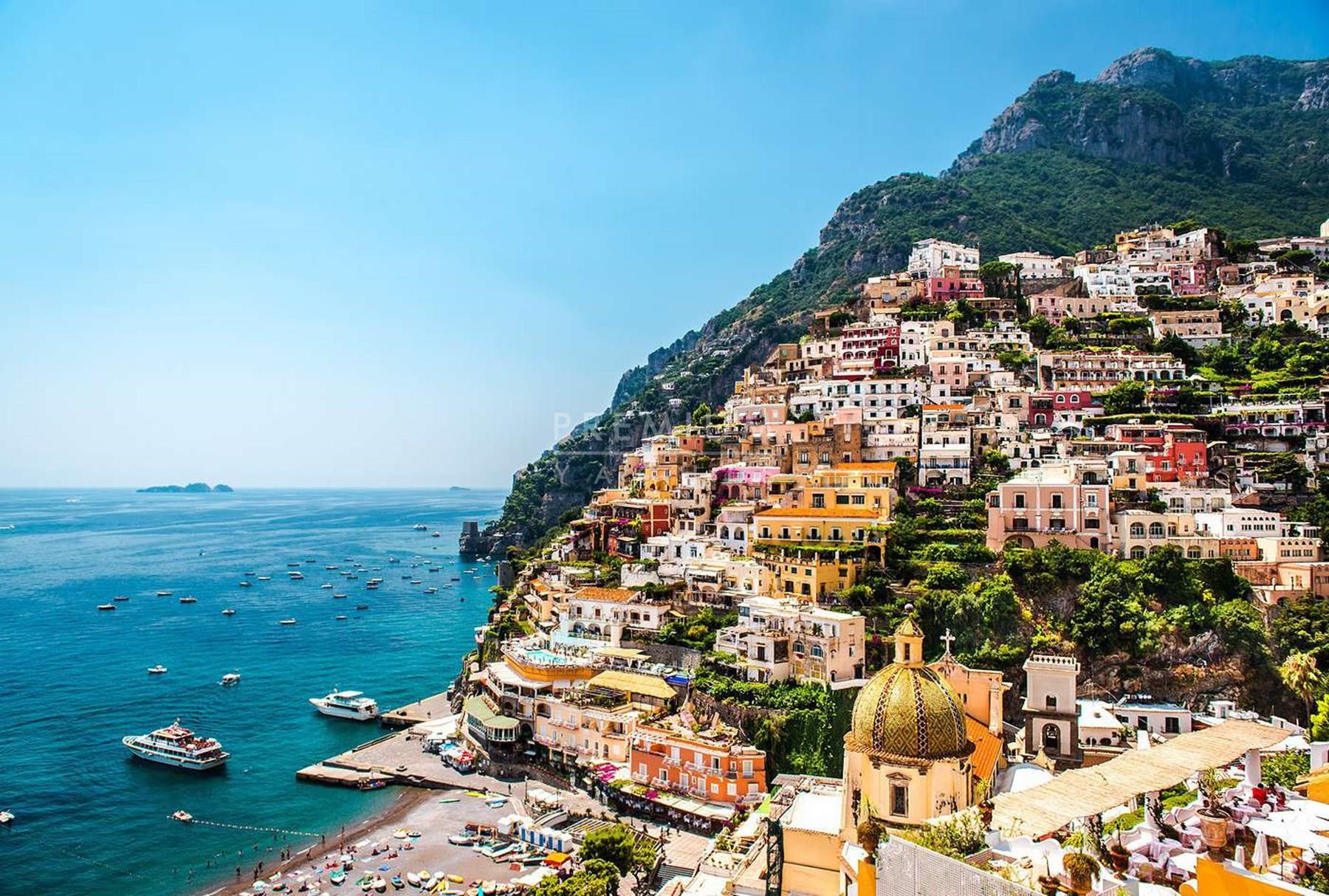 Cruise to the hillside village of Positano for breath-taking views of the surrounding landscape and a few hours of watersports, before you head to the popular town of Sorrento for the evening. When you arrive via tender, Positano looks as pretty as a postcard; and the views are equally spectacular from one of the many hotels and bars dotted throughout the town's winding streets. Opt for an aperitif at Le Sirenuse overlooking the sparkling sea, or head to Il San Pietro di Positano for a dreamy Italian setting amidst the pine trees. Then, cruise onwards to spend the evening on board your motor yacht in the charming little fishing town of Sorrento.
Pompei - Naples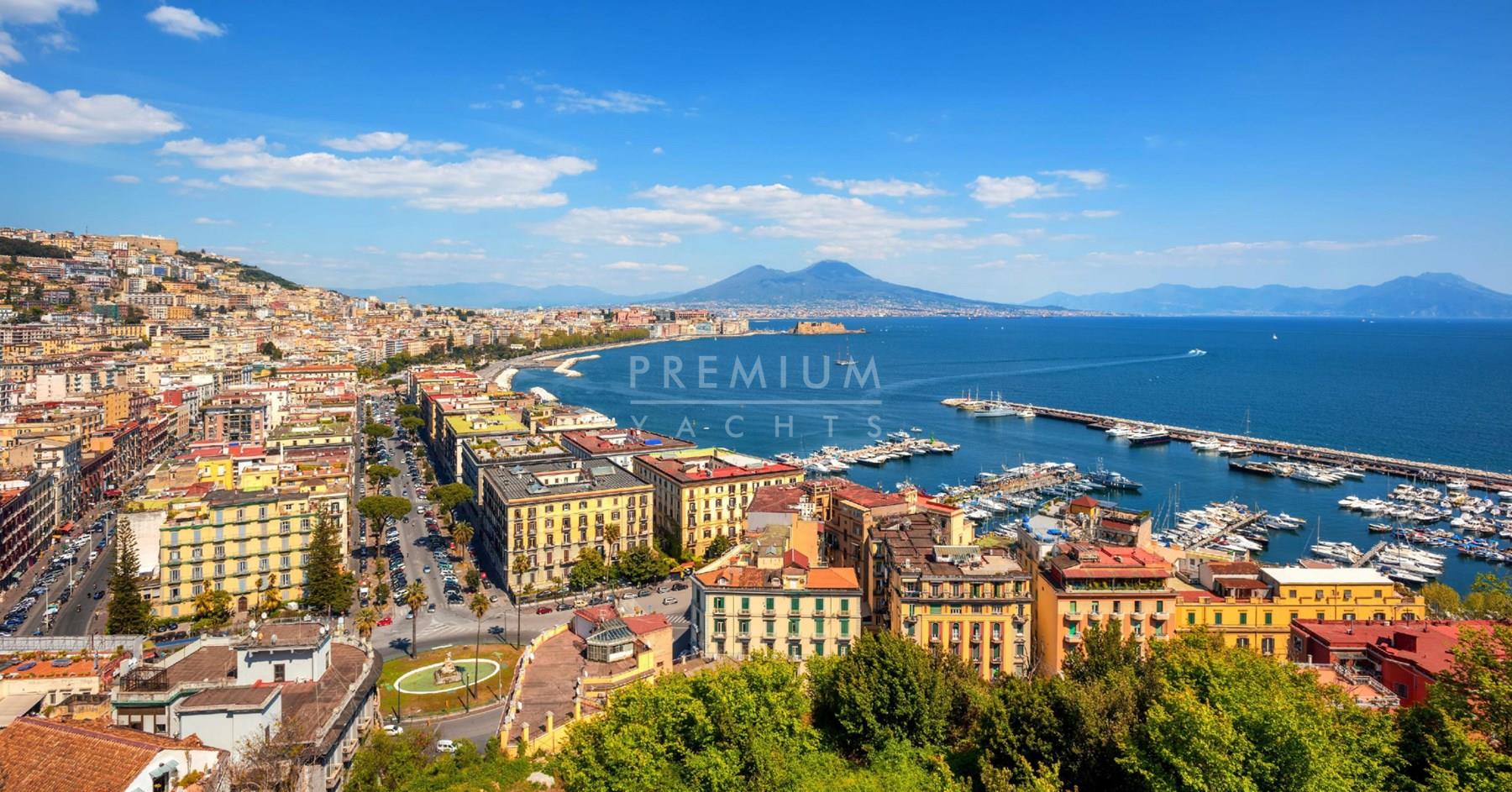 On this day, you will disembark in Naples, bringing an end to your luxury yacht charter vacation. Spend the morning wandering around Pompeii and taking in the sad and fascinating sights of a city preserved molten rock. Before you step off your yacht, be sure to take the time to cruise past the sunken city of Baiae - if your yacht has glass-bottomed kayaks on board, take them out for a closer look at a city that was once