Thailand
Laced with mythical landscape beauty and a resplendent culture of colour, Thailand is drenched in golden rays of sun and unparalleled in beauty. Secluded coves, ivory beaches and cosmopolitan cities make up this enticing land where life is laden with a timeless serenity. Thailand is the ultimate destination to awaken the senses and nourish the soul.
Imbued with diverse landscapes, resplendent treasures and gleaming Buddhist temples, Thailand is a yachting destination unlike any other. Suffused with influences from Chinese and Indian cultures, a yacht charter to the remarkable Far East boasts mouth-watering cuisine, tranquil retreats and paradisiacal hideaways.
Although tourism has claimed a lot of mainland Thailand, there is still an abundance of beaches, secluded coves and islands to explore on a superyacht charter which remain untouched by many travellers. Most superyacht charters focus on the Andaman Sea in and around the island of Phuket though the Gulf of Thailand can also be explored which includes Koh Samui and Koh Phangan.
Bangkok
The capital city of Bangkok is ripe for exploration with glittering palaces, magnificent temples and thriving night markets. This bustling city is home to an array of invigorating opportunities from rejuvenating day-spas to gastronomic delights of the highest calibre. Bangkok boasts the very best of vibrant modernity with cultural heritage making for a heady combination of bustling streets and a vibrant flamboyance.
Hua Hin
Saturated in sugar white beaches, glittering azure waters and gentle ocean winds, Hua Hin is a serene and indulgent escape. This chic seaside getaway is brimmed with opportunities for activity with championship golf courses, world renowned spas, horseback riding on the beach and elegant boutique shopping. This idyllic location is steeped in glamour and laced with a cosmopolitan charm.
Koh Phi Phi
This diving hotspot is a breathtaking destination of unmatched natural beauty. With teeming emerald waters thriving with marine life divers can explore the world beneath the waves whilst meandering around awe inspiring limestone cliff towers. The lustrous atmosphere welcomes eco-friendly travellers looking to immerse themselves into this glorious way of life.
Koh Samui
Koh Samui is the third largest island in Thailand, inundated with white sand beaches framed by swaying palms, dazzling green seas and picture prefect landscapes. Reputed for the notorious Full Moon celebrations, Koh Samui is a nature enthusiast's haven. With excellent spots for snorkelling and many secluded idylls, this enticing retreat is an enigmatic paradise.
Krabi
Krabi is the perfect destination for outdoor enthusiasts with water sports and mountain climbing aplenty. Radiated with a pulsing energy, the nightlife in Krabi is thriving with gorgeous beaches and astonishing cliff faces to be enjoyed during the day.
Phuket
Deemed as the 'undisputed pearl of Thailand', Phuket is the perfect hedonist getaway. The largest and by far the most popular, Phuket is peppered with pristine beaches and lush jungle and is swathed in colour. Lapped by the turquoise waters of the Andaman Sea, this unspoiled paradise is steeped in alluring architecture and a unique colonial history. Indulgent and untouched, Phuket is a wonderland. South of Phuket lies hundreds of islands, many of which are uninhabited which are perfect for exploring on a yacht charter.
Discover Thailand (8 days)
Cruising through the stunning islands surrounding Thailand you will encounter seamless coastlines, uninhabited islands, and sites of pure tranquility. Visiting the many islands of paradise you will get a taste of the authentic Thailand lifestyle as well as experiencing an exotic escape. Enjoying a new destination each day, your charter experience can show you some of the best sites around southern Thailand.
Phuket to James Bond island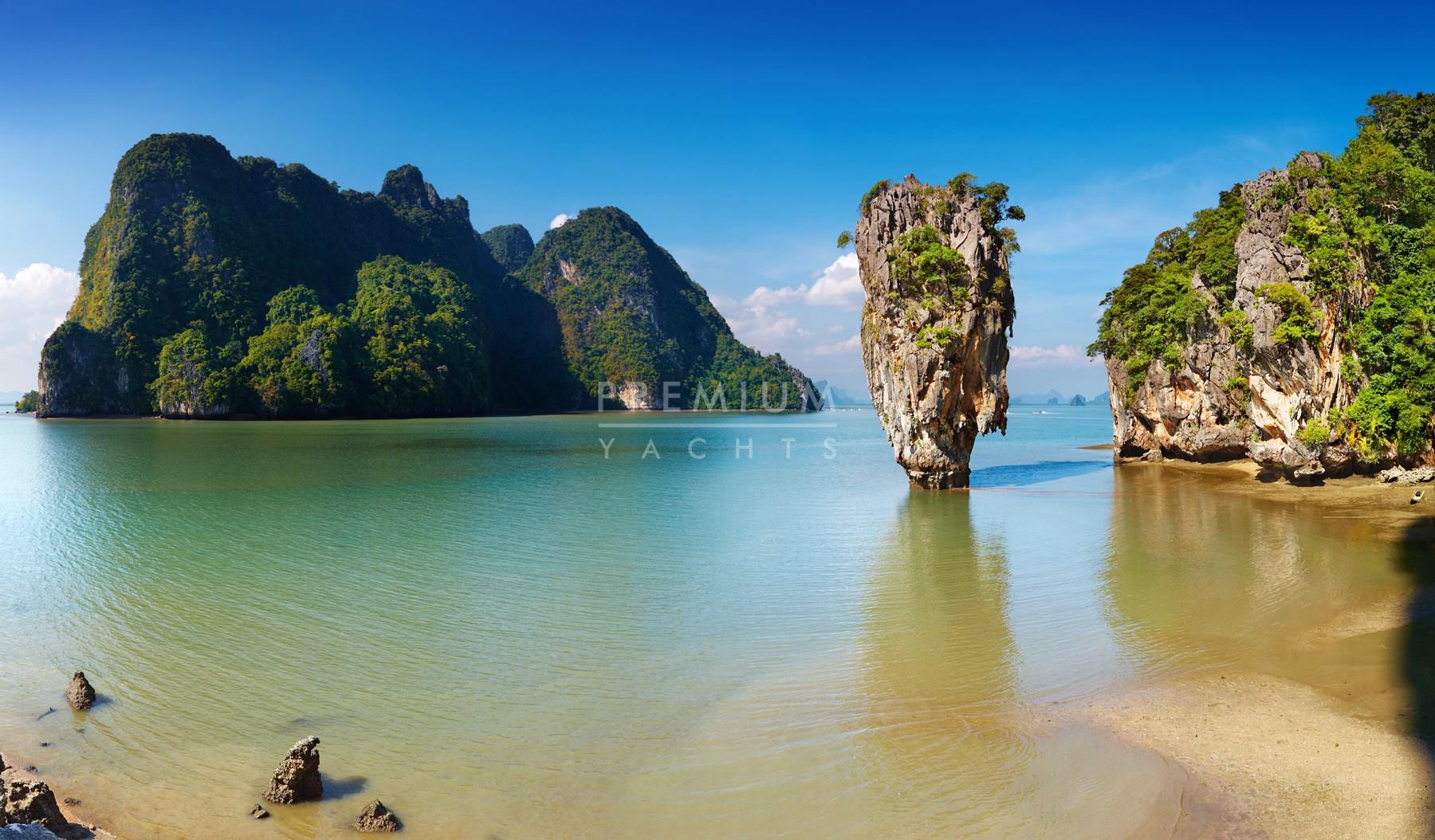 Start of your Thailand adventure by chartering through the pristine waters towards James Bond Island. Aptly named for being featured in the James Bond movie, 'The Man With The Golden Gun', this island sees a lot of tourism from fans of the franchise. Despite the amount of interest it attracts, if you visit early in the morning or later on in the day you can have the place to yourself. The vertical rock, Ko Tapu, translates its name into nail or spike island, an accurate name for the rock which stands solitary in the midst of the bay. After taking in the sights of this monument, raise your anchor and cruise to your next port of call, Koh Panyee.
Koh Panyee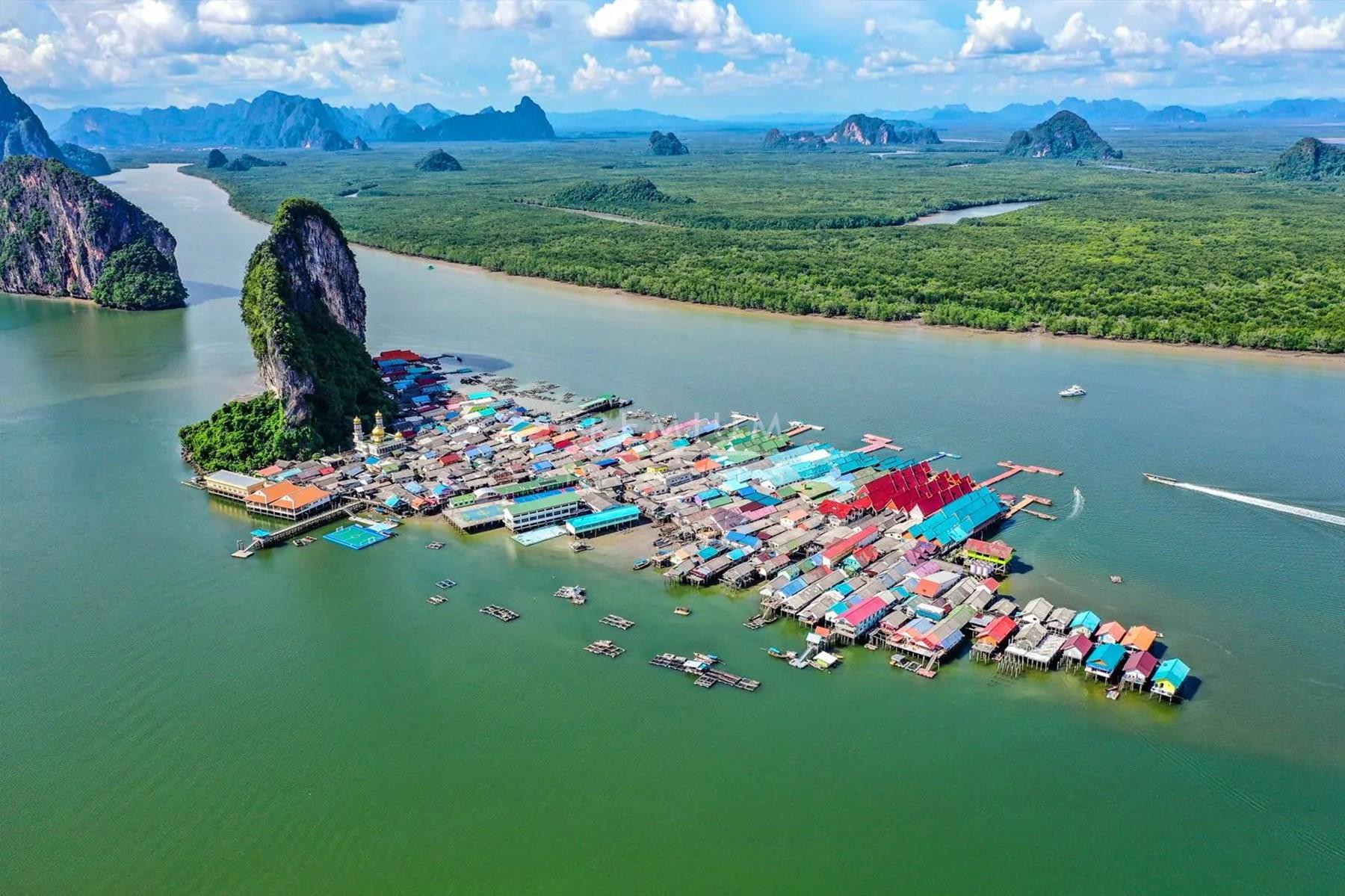 Built on stilts, this fishing village will be a highlight of your Thailand adventure. This famous village is home to around 1,500 people and is home to some lovely handicraft stores and small cafes. Serving freshly caught fish and other local delicacies, this will be the ideal place to try some traditional food and enjoy the views before setting off towards Phang Nga Bay, where you will anchor down for the night.
Phang Nga Bay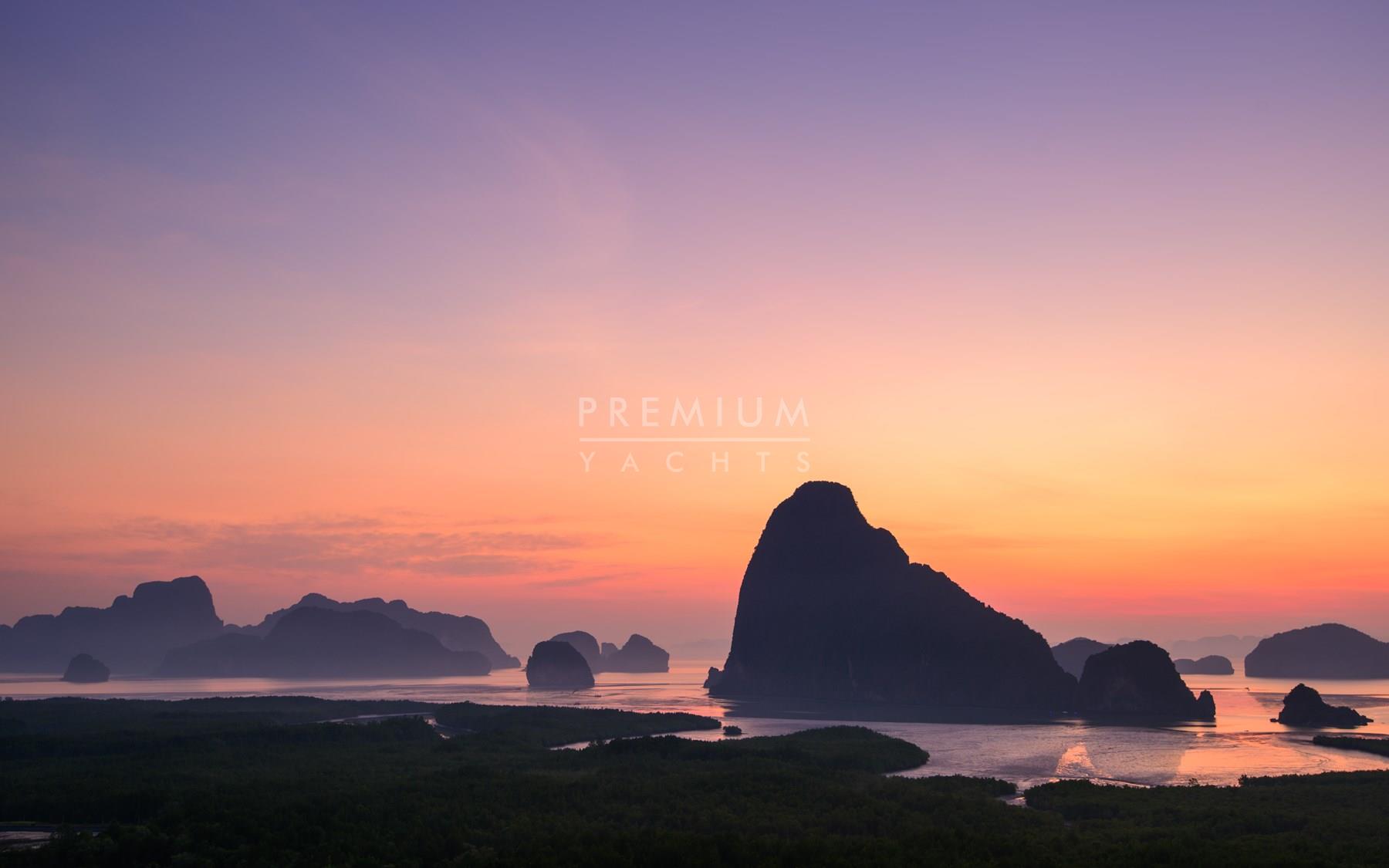 Your second day on the water is a day to take your time and explore at your own leisure. Within Phang Nga Bay there are hundreds of small islands for you to visit and create some magical memories. Search every nook and cranny to find some beautiful caves and areas of pure tranquillity. Take a break on board your yacht before taking the plunge under the cool waters to explore the rest of this hardly touched landscape. The scenery below the water's surface is just as beautiful as the land above, so make sure you take the time to fully appreciate the beauty you are surrounded by. Before leaving the area to your next destination, make sure you take a slow cruise past Khao Khien to witness some ancient paintings of animals and boats on the rock face.
Ao Nang Bay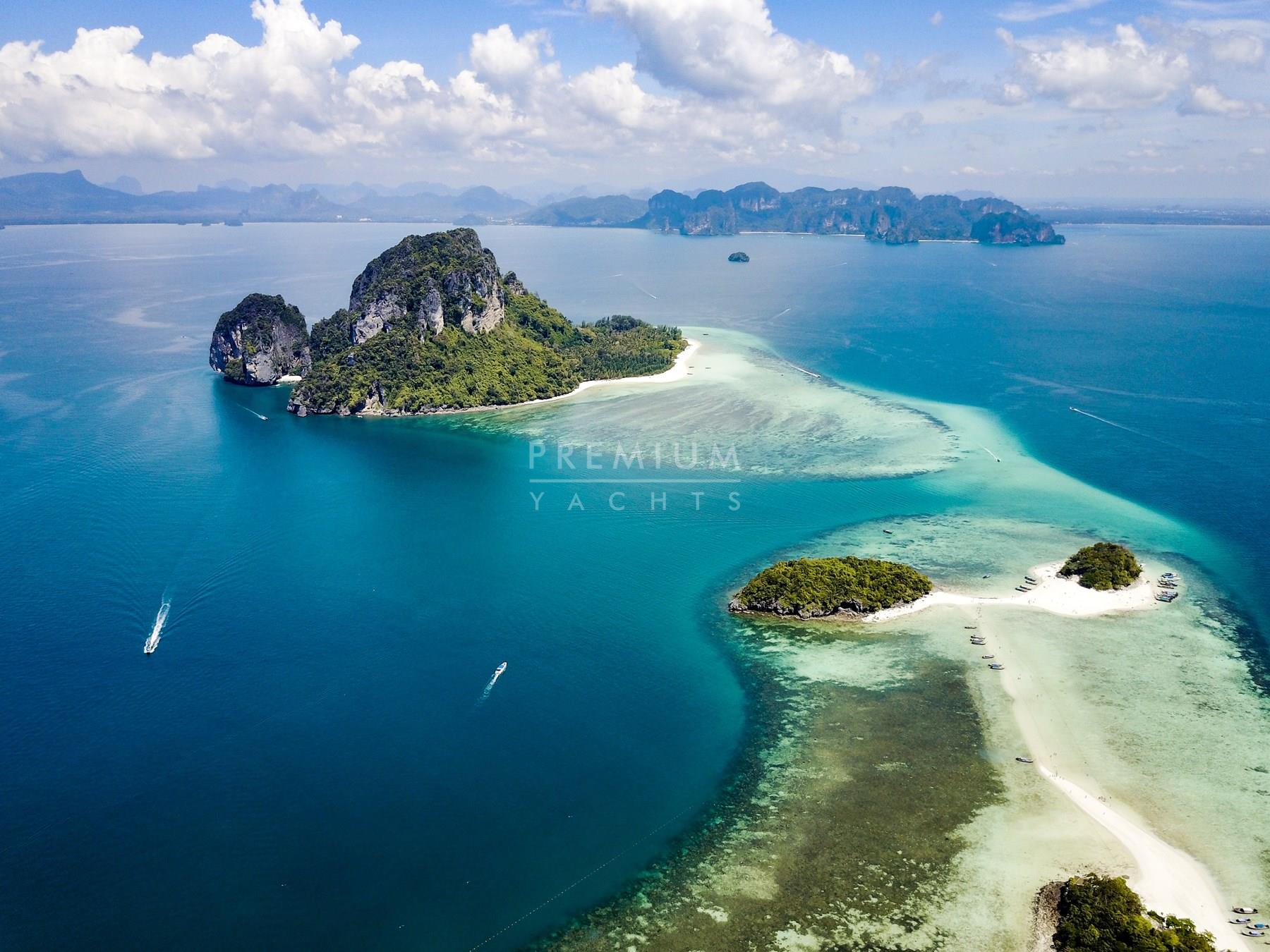 Leaving the peace and tranquillity behind, the bay of Ao Nang brings you back to civilization and excitement. Lining the shores of the bay are many resorts, shops, and restaurants with your name on. There's so much to see you'll be spoilt for choice. Take some time to relax on the beach before heading to one of the many restaurants for some locally sourced lunch. Have some refreshments while overlooking the staggering view of the bay before visiting some of the local attractions. Make your day last longer by slipping into your evening wear and heading to one of the legendary nightclubs. Dance till you drop, then head back to your yacht for some well earned rest, ready for your next day of exploring.
Koh Lanta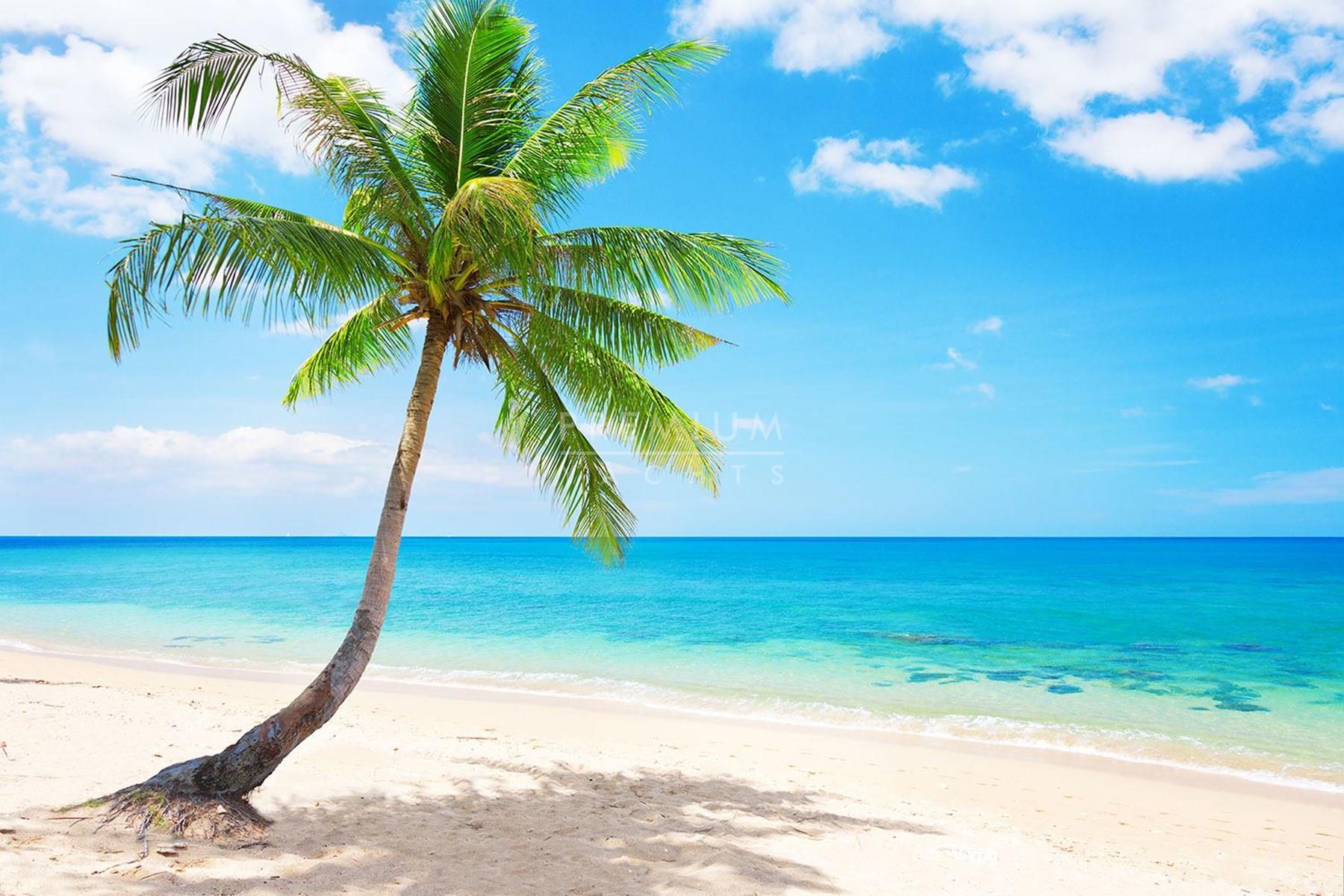 Escape from the land of the living for another day as you disappear into the enclave of 70 small islands surrounding Koh Lanta. The abundance of pristine white sandy beaches are sure to leave you feeling like you have gone to paradise. With coral displays dotted around the nearby waters, there are relaxing scenes for you to enjoy both above and below the water's surface. After meeting the exquisite and exciting collection of local marine life, sink your toes into the luxurious white sands and take some time out to see some of the lush, green rainforests. Home to some spectacular wildlife, a walk through the rainforest will be highly rewarding, especially when you see the incredible Khlong Chak waterfall. Enjoy a cocktail on the exterior of your yacht as you watch the beautiful sunset, then turn in ready for your next day.
Phi Phi Islands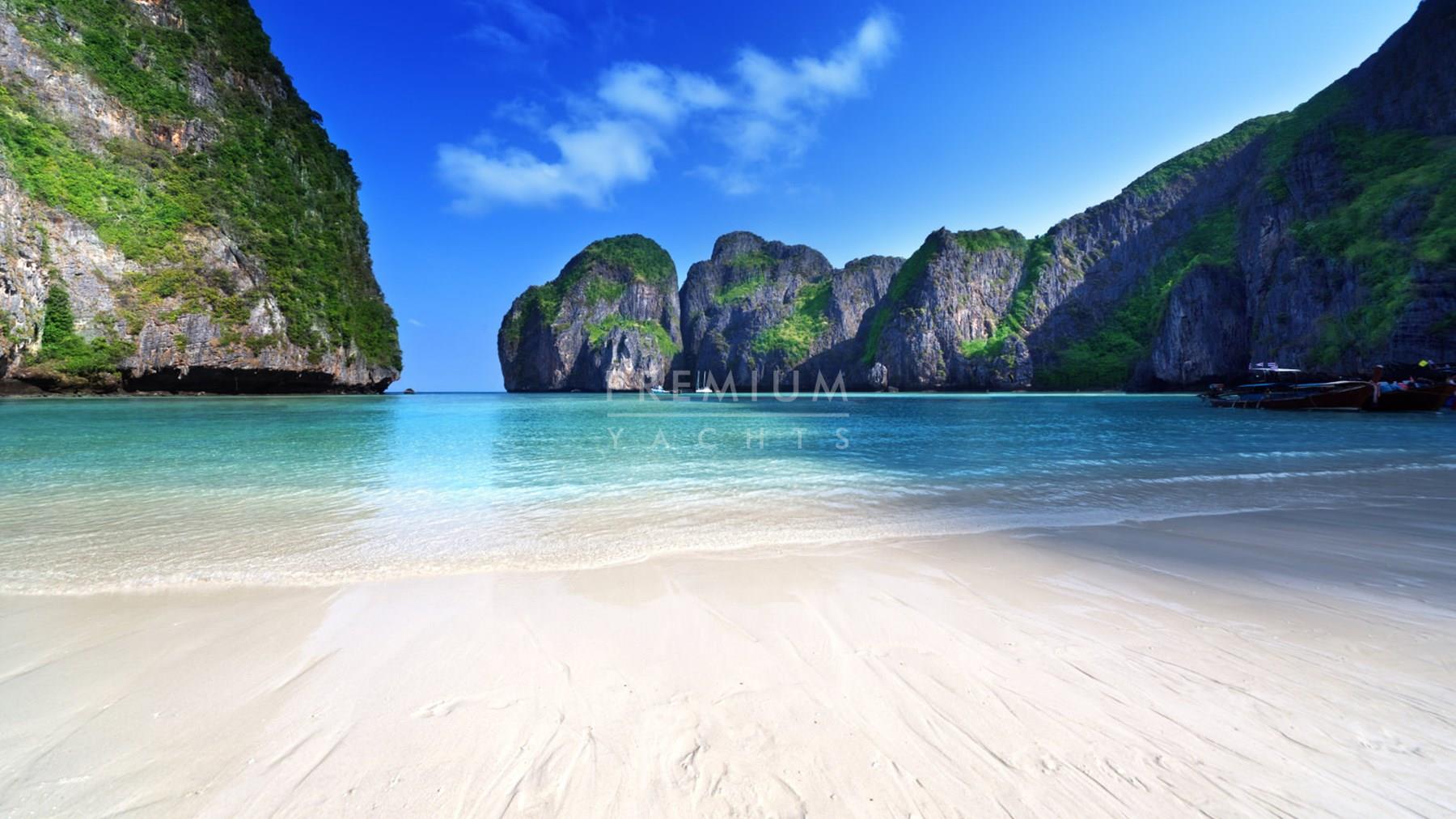 Continuing the idyllic scene of paradise, your next port of call are the Phi Phi Islands. With many of the islands being uninhabited you can almost guarantee you'll find yourself a spot of pure seclusion and isolation. If you feel energetic, make your way into the embracing depths around you to see some stunning displays of marine life. There are plenty of diving sites to choose from so why not visit a few while you're in the area? After a day of combing luscious beaches and meeting some stunning marine creatures, prepare to burn some of your energy in the lively night scene the Phi Phi Islands have to offer. Listen to live music, dance the night away or watch one of the many nightly shows at the various venues.
Racha Islands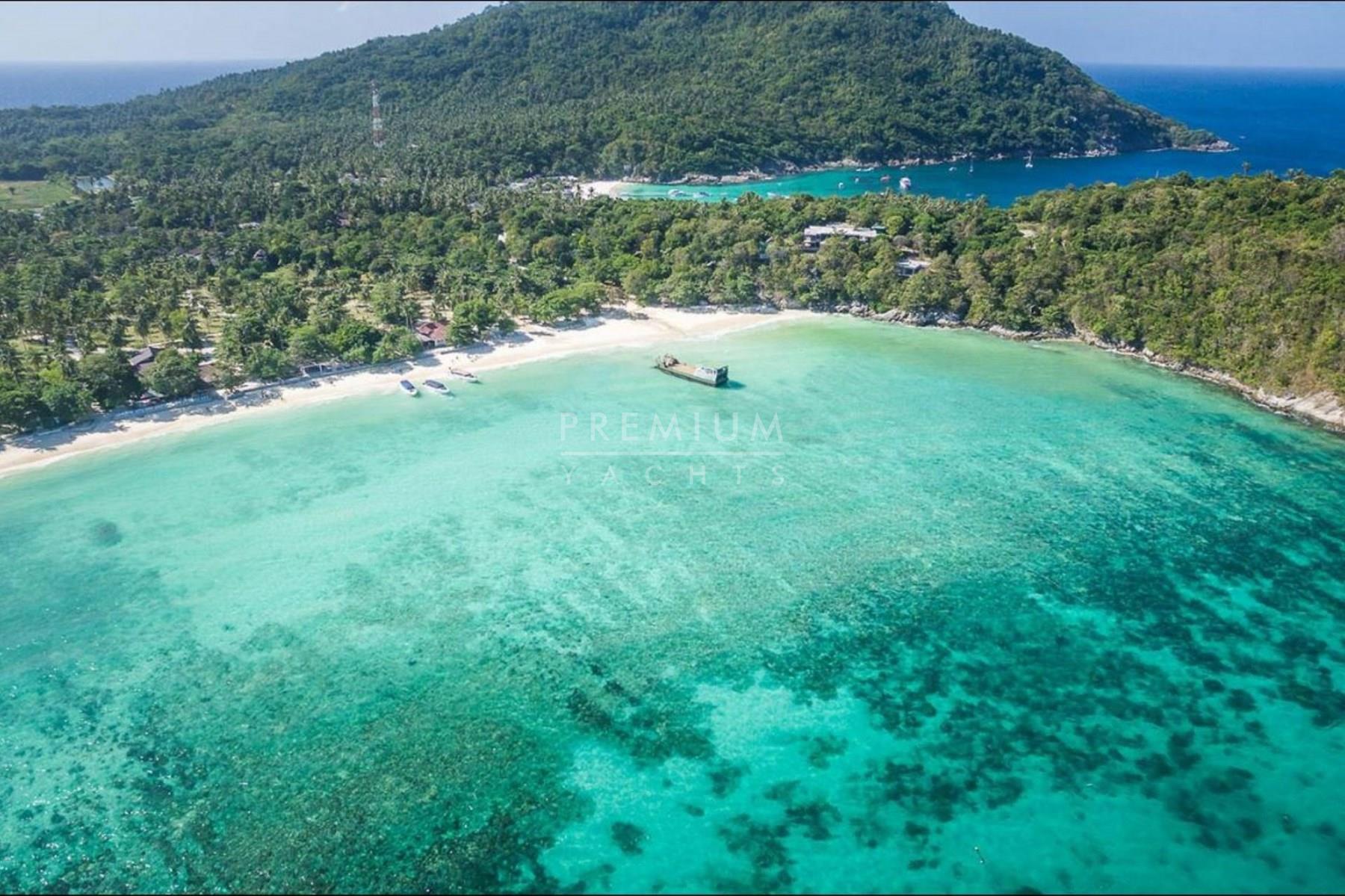 As your penultimate day of your charter experience, it's only apt that you visit some more divine tropical islands to make the most of the sublime environment. The super soft, pure white sands are ideal for sinking your toes in and for topping off your natural tan before you return home. The waters in this area are crystal clear making the Racha Islands another perfect location to do some diving or snorkelling. If you fancy a go at fishing there are some fishing hotspots in these islands for you to make the perfect catch for a fresh supper on your last evening in these beautiful waters.
Return to Phuket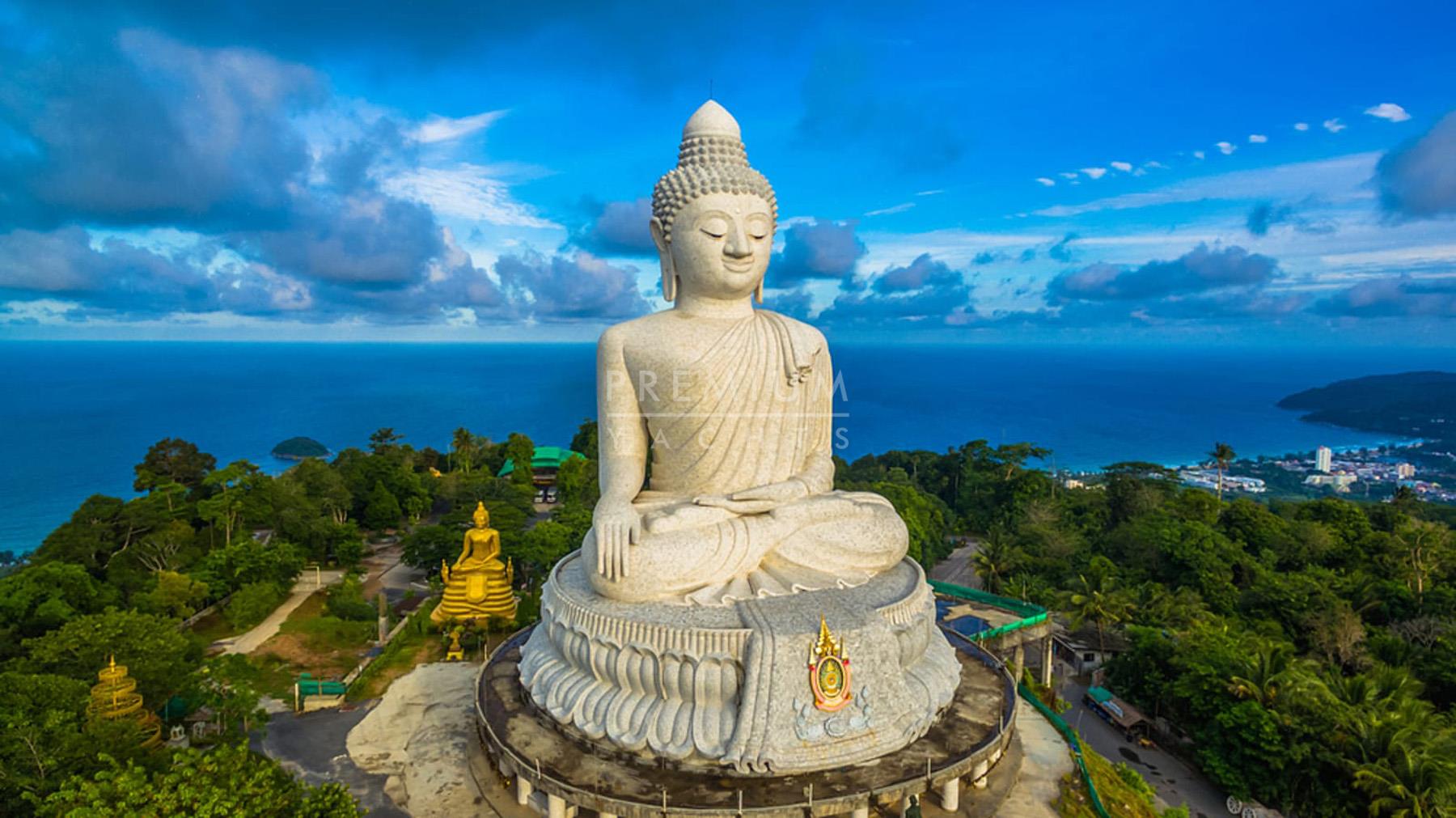 Relax on the exterior as you watch the idyllic sights unfurl in front of you. There are many islands dotted along the route back to Phuket which offer more divine white, sandy beaches and pure waters for diving opportunities. Once you're back on the mainland in Phuket, pick up some last minute treats and souvenirs, before heading to the main resort of Patong where you can get a cocktail or two to toast a safe journey home.