Turkey
From slender minarets and ancient domes that punctuate the endless violet sky to fertile plains planted with cotton, grapes, and olives, Turkey is a country that warmly embraces its east-meets-west origins. Walk the steps of the Silk Road Traders, Julius Caesar, and Alexander the Great to discover ancient ruins, dazzling harbours, and vibrant cities alive with energetic street life.
The cruising grounds of Turkey's southern coastline, known as The Turquoise Coast, are a justifiably popular luxury yacht charter destination. Dramatic and diverse, its hidden coves, rustic villages, and picturesque settings combine with modern luxury in the regions hottest boutique hotels that are scattered along the coast. Lapped by warm, transparent waters that play host to abundant marine life, it is also the perfect place to explore beneath the waterline.
Istanbul, the vivacious capital, is quintessentially Eastern and bursting with Byzantine treasures. Specifically, it is home to many glittering mosques, ruched velvet night-spots, smart hotels, and beautiful vistas. Visitors are able to plunge into bazaars redolent with rich spices and explore the spectacular Blue Mosque, Topkapi Palace, and breath-taking frescoes of the Chora Museum.
Beyond the beach, the old quarter of Kaleici captivates locals and visitors alike, while in a nearby Roman amphitheatre during June and July the Aspendos Opera and Ballet Festival get underway. Along the coast, Bodrum beckons with its whitewashed houses and riot of bougainvillea, the city's twin bays making it a magnet for yachtsmen, while history aficionados will find Roman Ephesus a revelation.
The lively resort town of Marmaris is known as Turkey's yachting capital and rests on one of the world's largest harbours, a sweeping bay backed by majestic mountain peaks. Discover its secluded paradise islands, snorkel in the clear waters, and explore mysterious phosphorus caves before heading into the jungle for and off-road trek.
Long considered one of the best sailing spots in the Mediterranean, the Gulf of Gocek is home to four of the main Turkish marinas. The bustling port is a registered area of special protection and, as such, has remained a charming fishing village without being tarnished by tourist resorts. Turkey's intoxicating allure and varied attractions make it as beautiful as it is vibrant, ensuring pleasure and relaxation wherever visitors find themselves roaming.
Highlights Of Turkey: South Dedocanese itinerary (8 days)
Turkey remains to be one of the popular destinations in Europe for luxury charter yacht tours. Sporting stunning viewpoints, historical sites of wonder and unique beaches, it isn't hard to see why the area continues to grow in popularity. Boarding your luxury charter yacht in Bodrum, your itinerary of discovering Turkey covers a selection of different terrains and backdrops which show you the very best of what Turkey has to offer.
Bodrum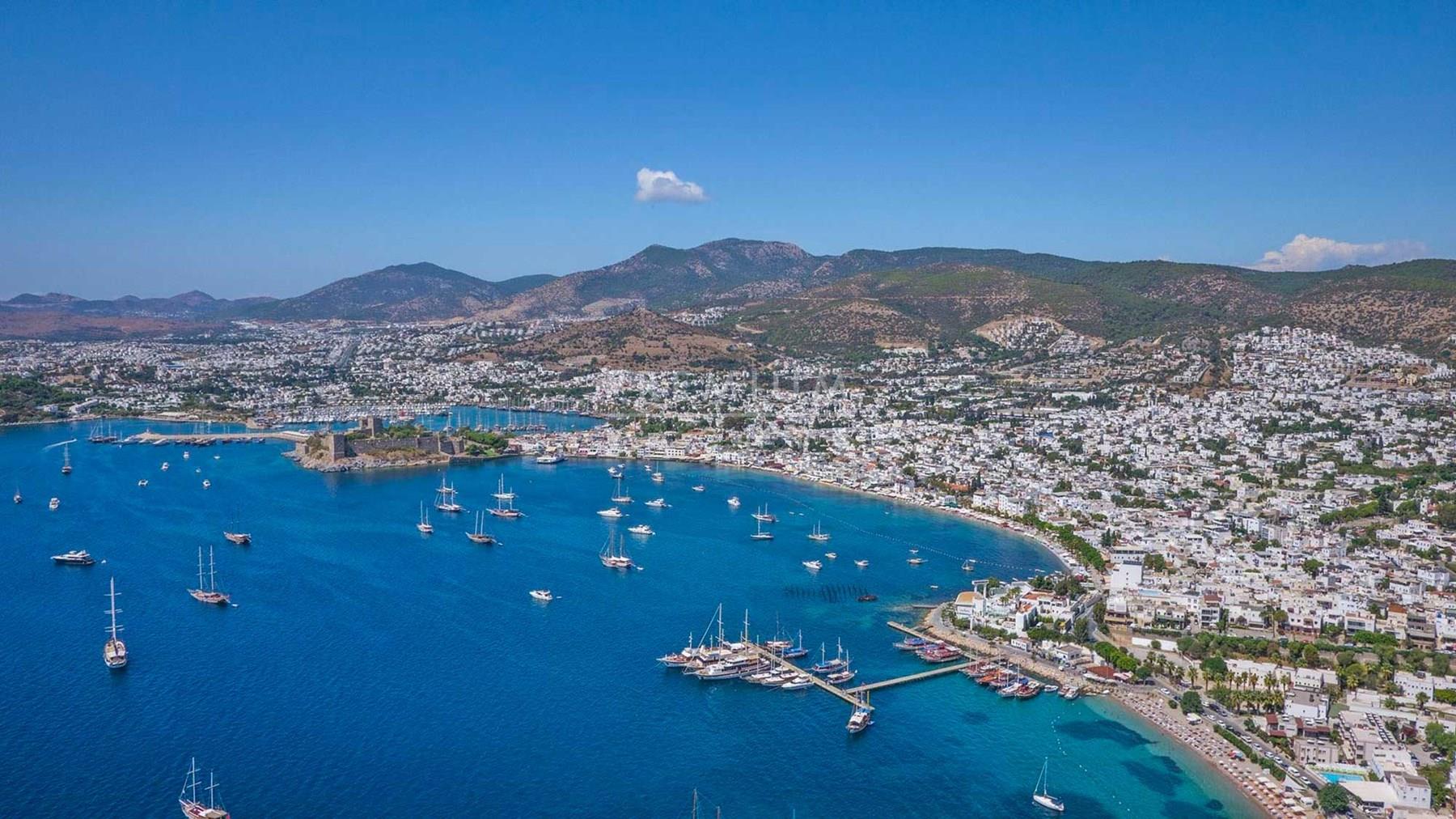 Your week long tour of the highlights of Turkey in your chosen luxury charter yacht could not start at a better place than Bodrum. After meeting up with your crew for the week there is plenty of time to get settled and explore some of Bodrum before raising anchor. As one of the most popular destinations in Turkey you will find everything you could possibly need right here. Teeming shopping areas filled with popular brands and local family run businesses entice you with a wide range of products and handicrafts, ideal for gifts to take home or to keep for yourselves. Getting your first taste of Turkish cuisine is within easy reach as you tour the port and try out some of the high quality restaurants and bars along the promenade. With a few historical sites worth seeing, it's worth saving some exploring for your return journey to fully appreciate the value of the monuments. One of the historical sites worth seeing now is the castle of Bodrum. Beginning its construction in 1404, the castle was built in order to avoid a potential invasion. Several nations had input into the overall construction of the fortification and have towers named after their representative nation. Largely intact today, the castle dominates the coastline of Bodrum and is a welcome sight to all visitors. Before raising anchor to start your journey through Turkey your first night in the country can either be spent in the luxury of your charter yacht or indulging in the vibrant nightlife in Bodrum. Have a dance, try some locally produced cocktails or have a nightcap at a quiet bar in the harbour. Whichever option you choose, Bodrum has plenty of choice to ensure you find some evening entertainment to your liking.
Sedir island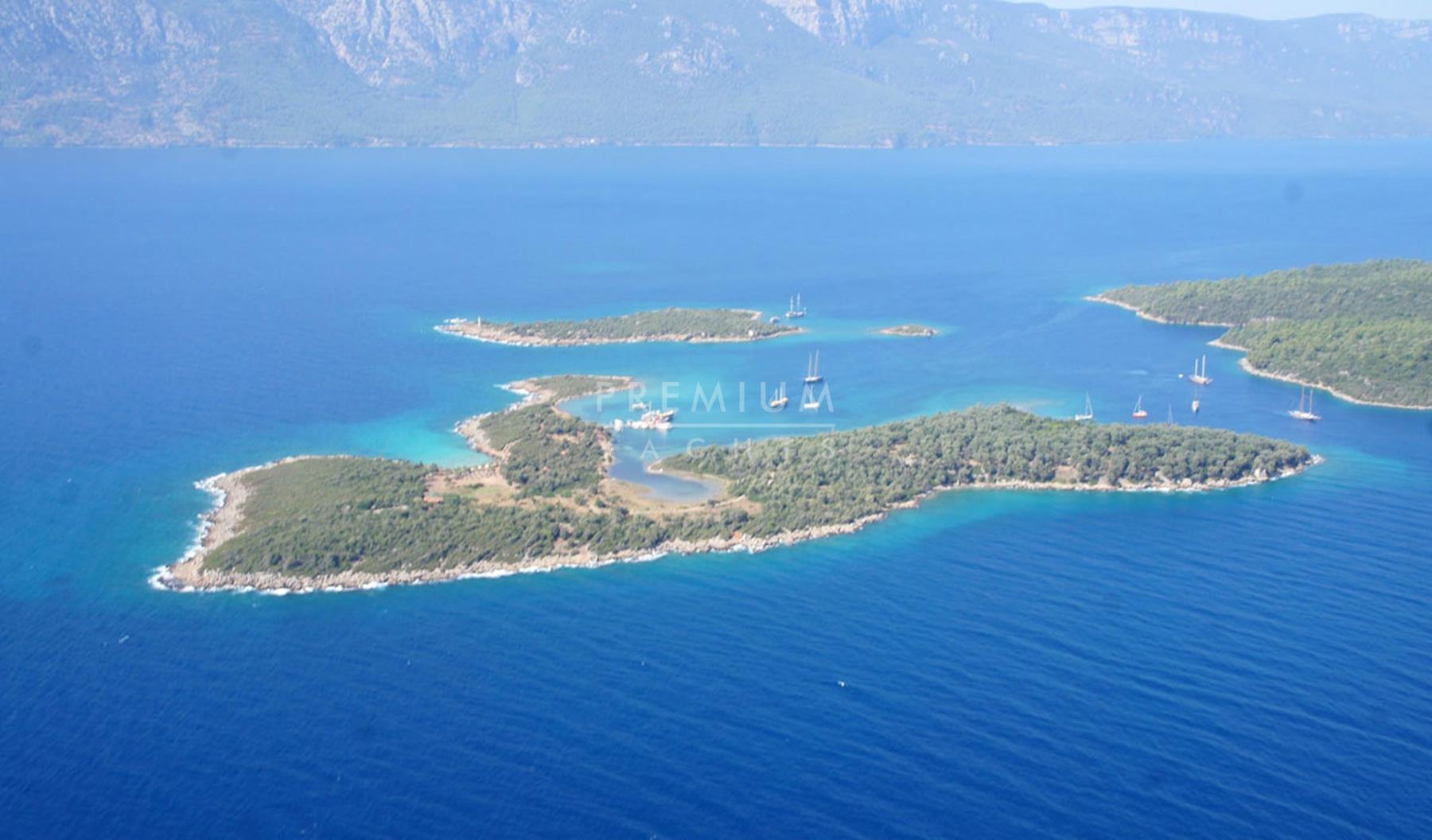 The next stop of your highlights of Turkey luxury charter yacht vacation is Sedir Island. Located in the Gulf of Gokova, this beautiful island is also often referred to as Cleopatra Island. Legend has it that the sand found at the beaches here was brought by vessel especially for Cleopatra herself. The special grains of sand are made from seashells and can only be found in Egypt, aside from this special location. The value of the beach therefore is very high, explaining why you will find dedicated teams on the island who are there to protect it. Aside from the luxurious background and feel of the sand on the beaches, Sedir Island is a popular destination for water sports and snorkelling. Anchoring down in English Harbour or Cat Bay will give you prime locations for water based activities as well as isolated spots to enjoy some quiet time on board your chosen vessel. Spend the day relaxing and finish off the evening with a cooling swim in the sea and a freshly prepared supper under the blanket of stars above Sedir Island.
Orak island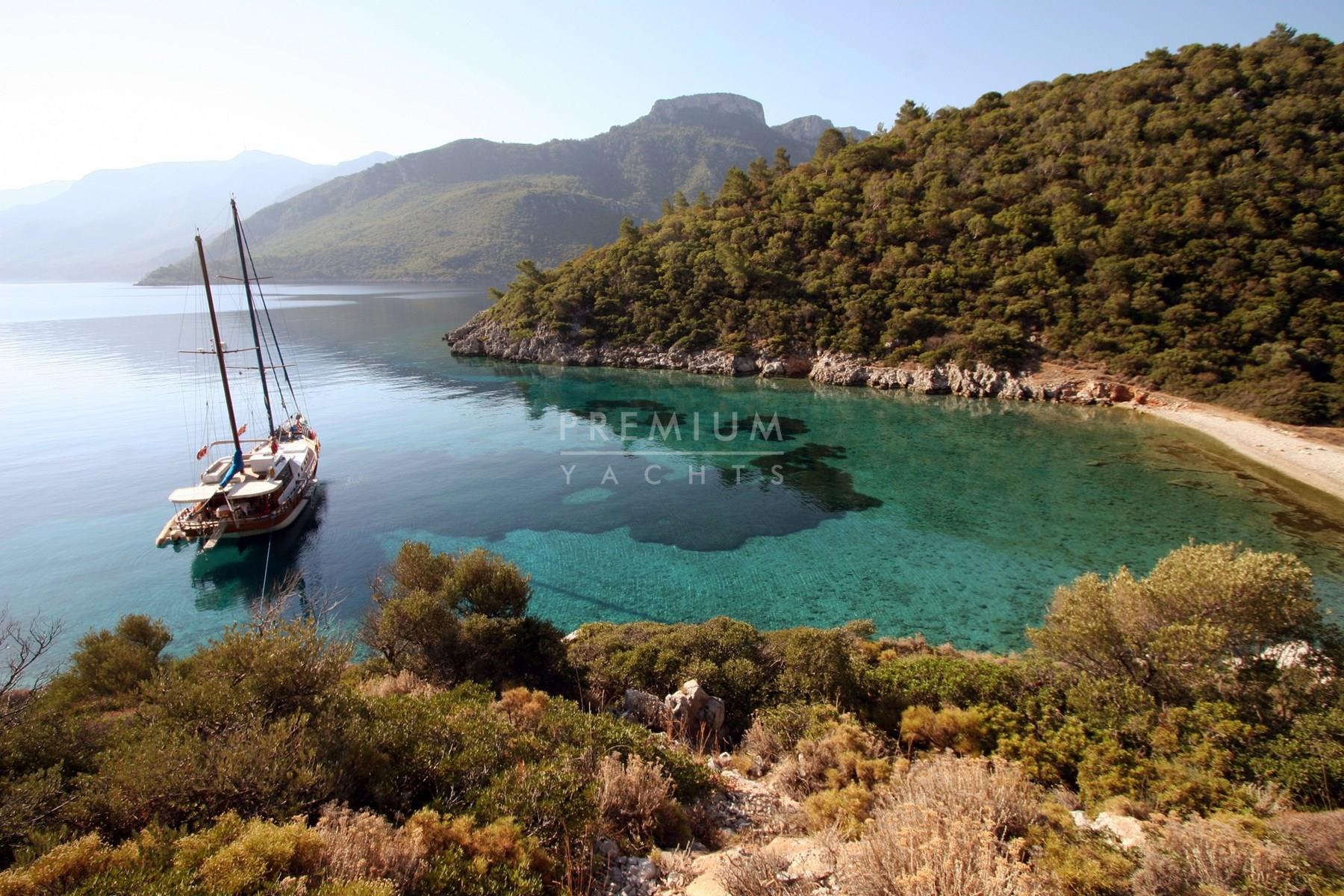 After your breakfast, you will departure to gorgeous Orak Island. Once you arrive and finish breakfast there you will have an opportunity to swim in the crystal clear waters. This is also a good time to unwind on a yacht with a glass of wine, enjoy in a jacuzzi, read a book, or simply get a bit of sunkissed tan. For those who are ready for some action right away, we recommend testing out watersports available on a yacht. No matter what you choose after a while, you will get hungry, but your professional crew and passionate Chef will amaze you with a full table of amazing food for lunch. After pleasurable lunch, you'll head to Cokertme, a small and picturesque fishing town, for dinner and an overnight stay. If the weather conditions allow it and your gulet is suitable it may be possible to use the sail on the way. When gulet is anchored and secured you and your group are welcome to take a short walk on the shore while dinner is being prepared on board.
Knidos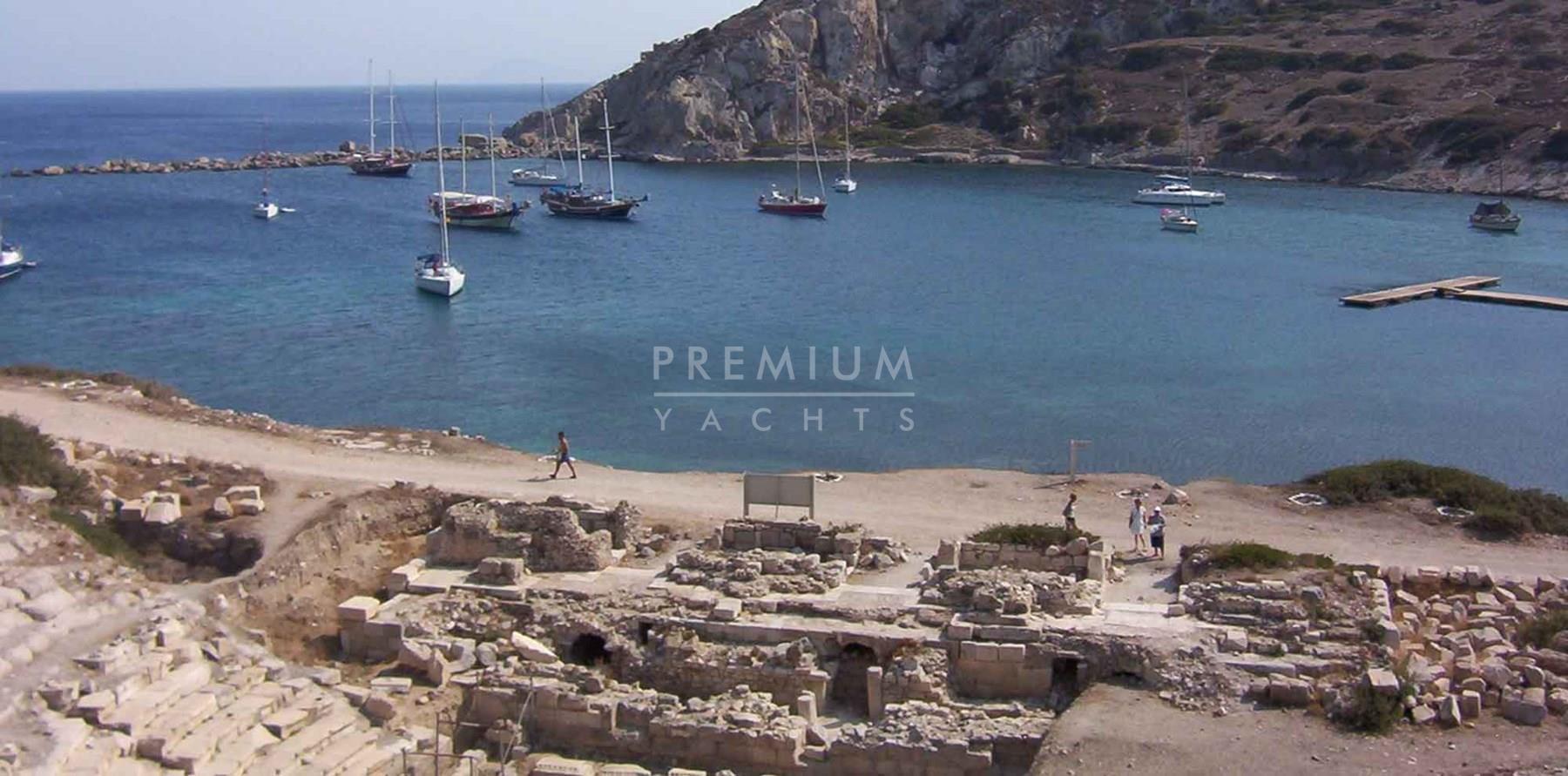 The ancient Greek city of Knidos is a magical highlight of your luxury yacht charter in Turkey. Pride of place during the Hellenistic period, the city acted as an essential trading location for the Greek empire. Despite being centuries old, excavations began at the city in 1857. Several temples were identified including a temple of Aphrodite, a temple of Dionysus and a temple of the muses. Other worthy sites of interest also included a theatre and an odeum. Much of the ancient city now lays in rubbles, however there are some distinguishable markings demonstrating the layout of the city. After taking a tour of the ancient remains, a harbour side dinner is the perfect way to finish your day at Knidos, closely followed by evening cocktails onboard your chosen luxury charter yacht.
Datca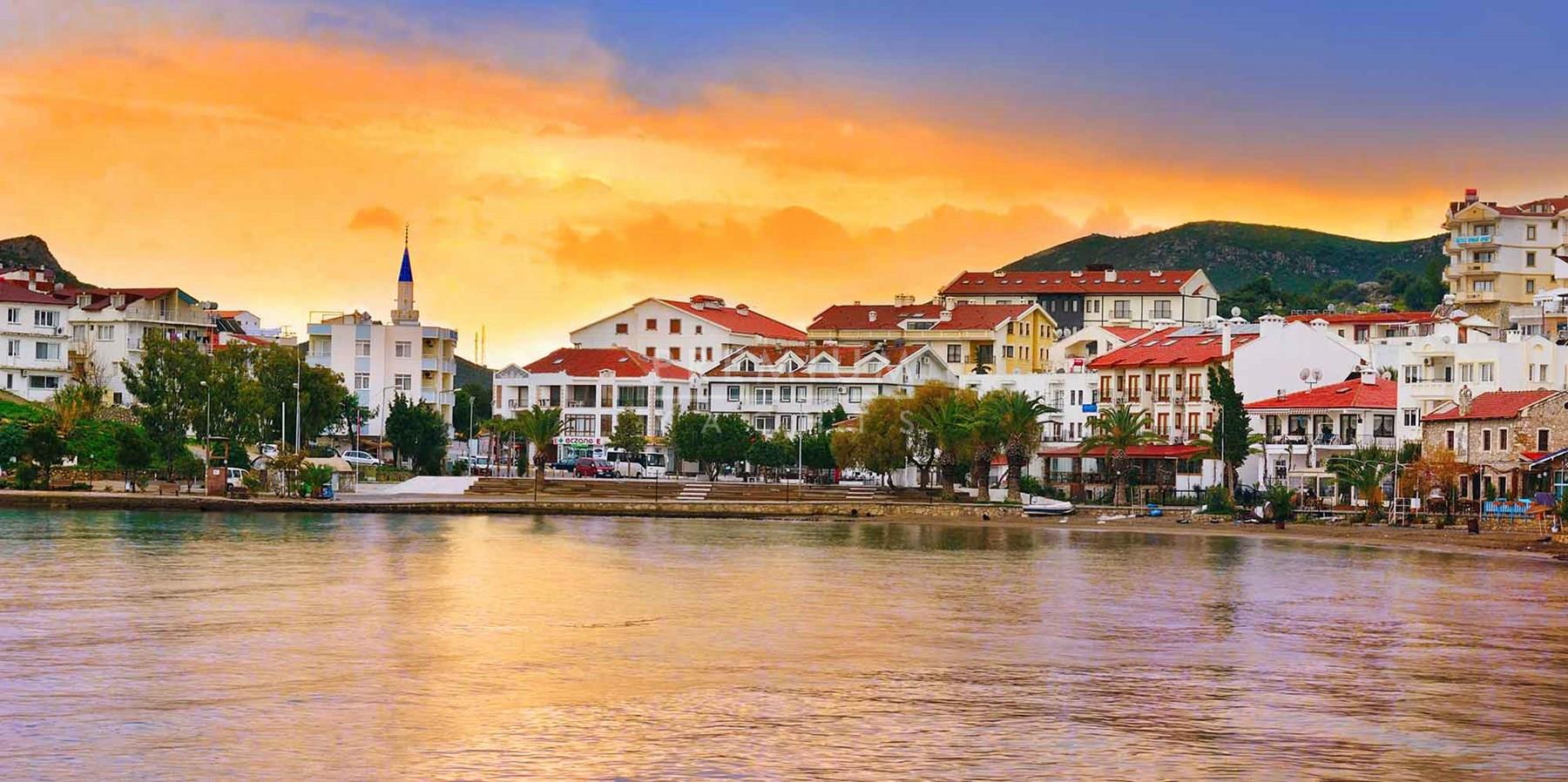 Situated on the south west coast of Turkey, Datca is one of the only towns on this Turkish itinerary. Small, cosy, and friendly, this location is popular among luxury charter yacht enthusiasts due to the stunning natural ambience of the destination. Surrounded by lush green foliage, Datca offers a sublime haven which is not built around the needs of its tourists. An advocate for true Turkish lifestyle and culture, Datca has some incredible locally made products for you to try out including a range of olive infused items like soap. Venture up and above the town to see some pretty natural walks through native flora and fauna before stopping off for a quiet picnic overlooking the bay. Back down at sea level, take the luxury charter yacht around the coastline to spend some time in the tranquil coves embedded into the cliffs. If you are lucky to time your visit to Datca correctly, you may also enjoy an open air concert in the town before turning in for the night.
Hisaronu Gulf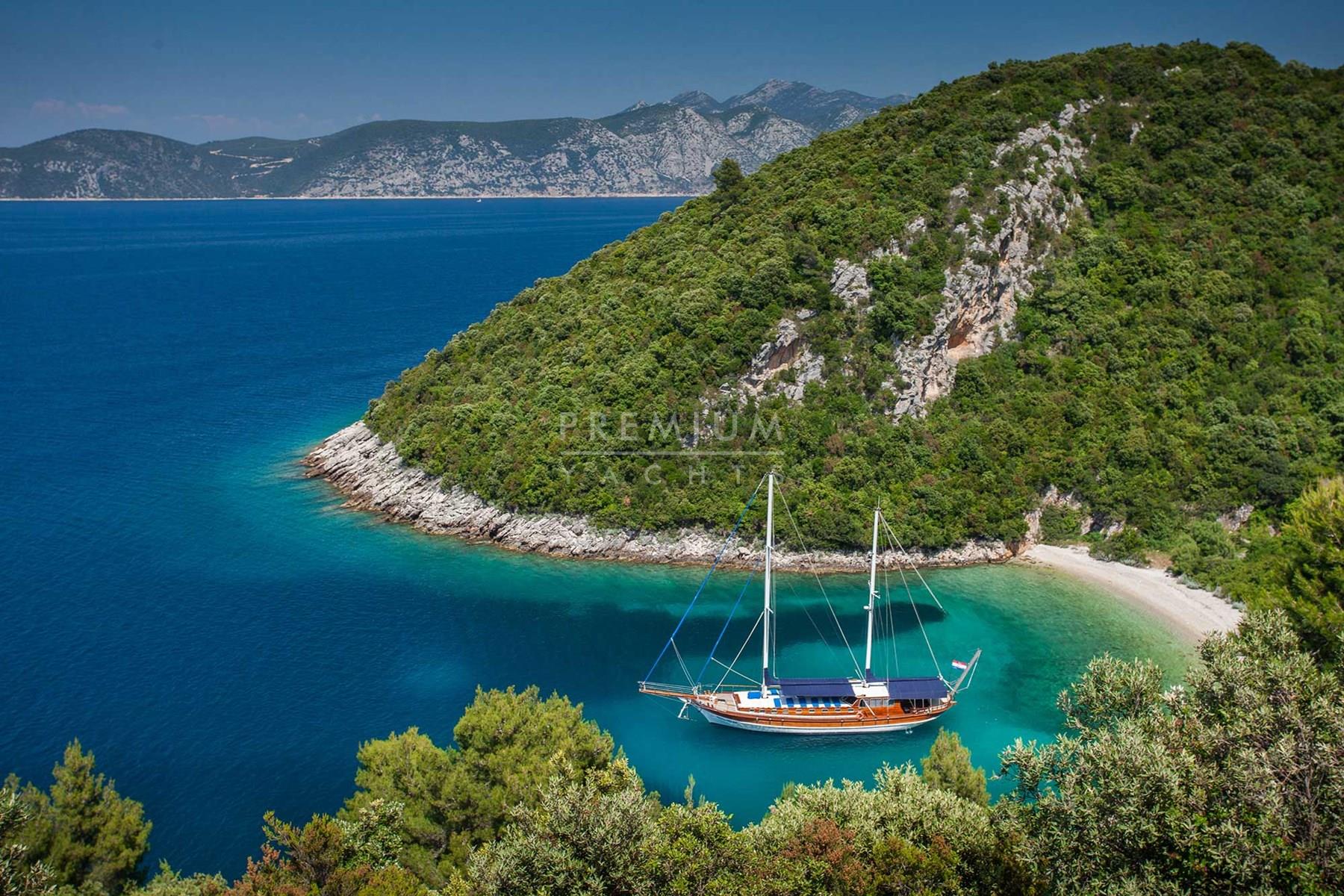 After a brief encounter of civilisation at Datca, your luxury yacht charter vacation in Turkey takes you to an area of supreme beauty and tranquillity. The Gulf of Hisaronu is a very peaceful location in Turkey with a minimal amount of large commercial tours. Hidden away in the most western corner of the area, you are tucked out of the way for the day and have an ample opportunity to find your own spot of heaven for the day. There are plenty of coves, caves and beaches to choose from which all offer a beautiful view of the surrounding area. There are a couple of small, friendly, villages in the area but these are not fitted with many amenities. Ideal for catching a true glimpse in to Turkish lifestyle on the islands, the villages may have a cafe or two for you to visit but that is as far as the experience goes. Remaining in the vicinity of your luxury charter yacht, the conditions around the gulf are perfect for water sports including jet ski sessions, windsurfing and snorkelling.
Bozburun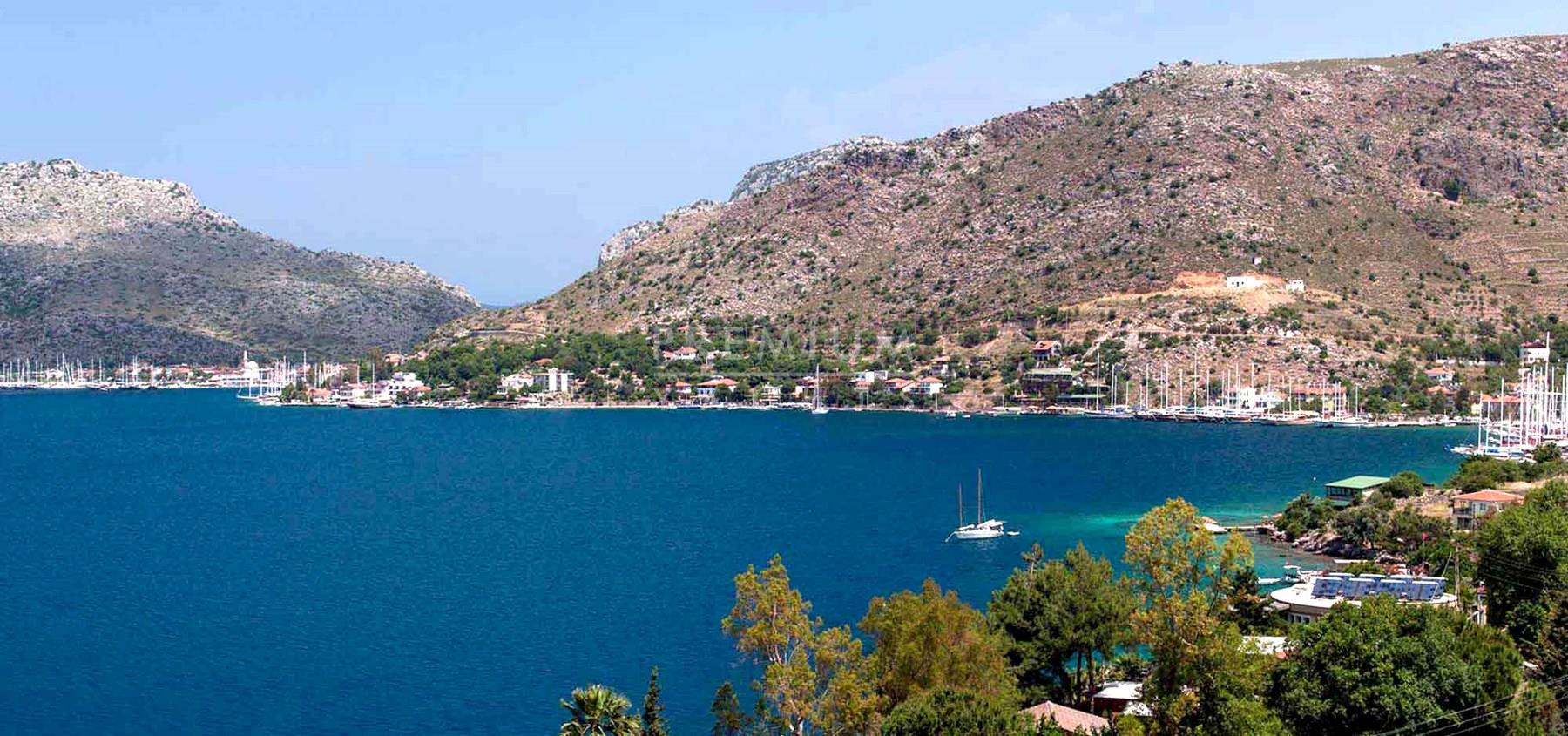 A popular stop off point for luxury charter yachts, the small but pretty location of Bozburun is a quaint destination to see Turkey at its finest. Well known for its production of thyme honey, Bozburun is also a national source for sponge fishing as well as several other agricultural treats. Anchoring down in the small harbour you can enjoy a short walk along the promenade and spend the morning gazing out at the impressive coastal views from a local restaurant or bar. After indulging in a small shopping trip around the market stalls, head back to your luxury charter yacht to continue exploring Bozburun by cruising round to some of the nearby coves along the shore. Spend the rest of the day in the privacy of your own cove or break open the water sports equipment to spend some built up energy.
Bodrum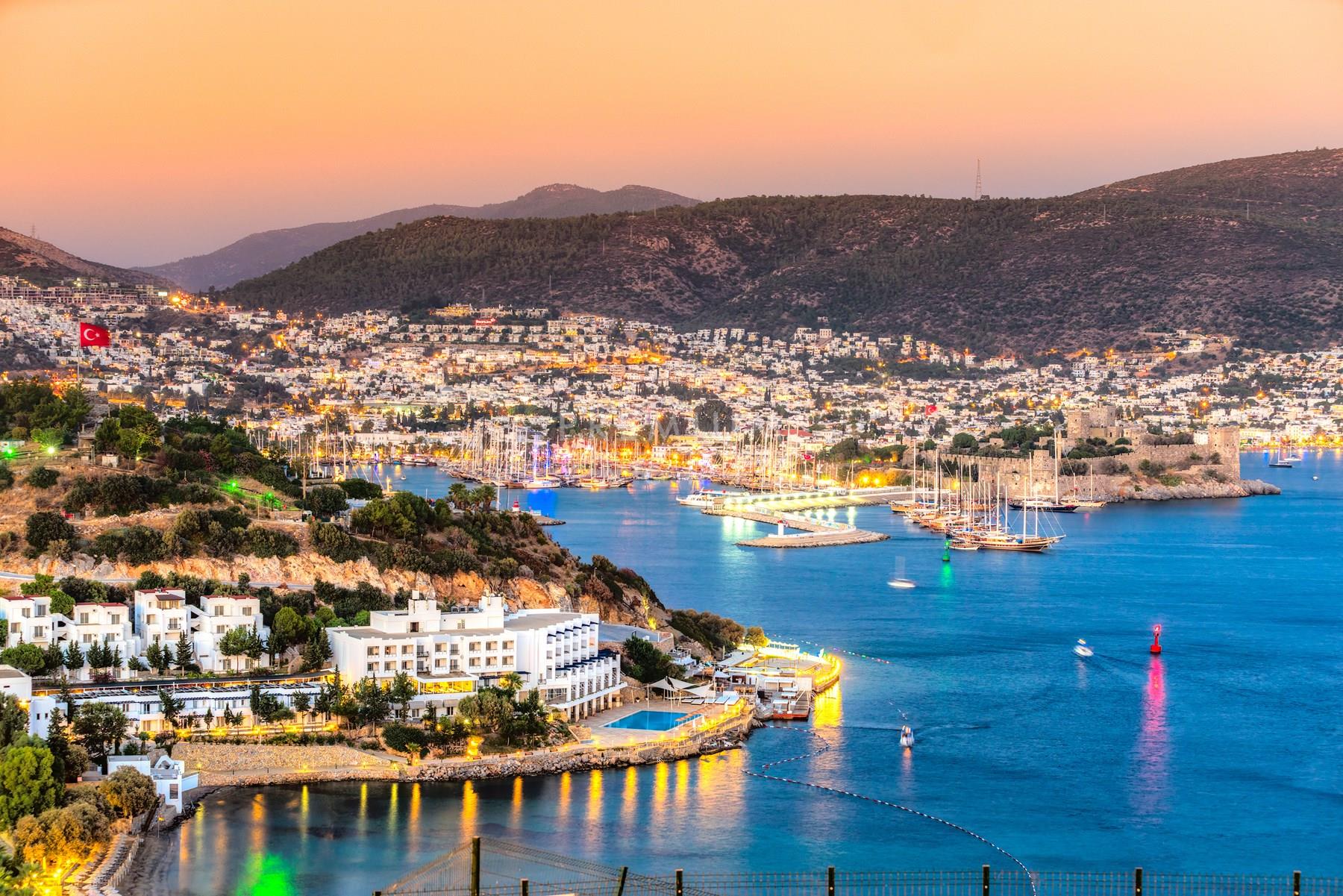 As you arrive back at Bodrum it's time to indulge in a continental breakfast before heading ashore to finish exploring the historical landmarks of the destination. After seeing the Bodrum castle from your last visit here, it's time to venture slightly further out from the settlement to see the ruins of the Mausoleum at Halicarnassus. Listed as one of the wonders of the ancient world, the mausoleum has been destroyed by several earthquakes throughout the centuries but some of the structure still stands on its original site. Built between 353 and 350 BC, the mausoleum was designed by the Greeks and was intended for the burial of Mausolus, a satrap of the Persian empire. Although there isn't a huge amount left of the ruins it is definitely worth a visit. One more historical site to see before making your way home, sits a little distance out of the settlement of Bodrum on the hills watching over the bay. Halicarnassus was an ancient Greek city founded by Dorian Greeks. A popular visit for tourists and all other local visitors, the remnants of Halicarnassus are scattered over the area but there is an impressive theatre which remains largely intact. Enjoy a picnic whilst on location to truly appreciate the stunning panoramic views from the theatre, before heading back into Bodrum to begin making your way home.