Yacht charter costs explained
A comprehensive breakdown of your charter costs and fees.
When you begin planning a luxury yacht charter it is important to be aware of what is included in the cost of booking your dream charter yacht. Although a yacht will have a base charter fee, this may or may not include additional expenses such as food and fuel and this is subject to the terms and conditions within the charter contract. There are various types of charter contracts and which one applies to you will depend on where you wish to cruise.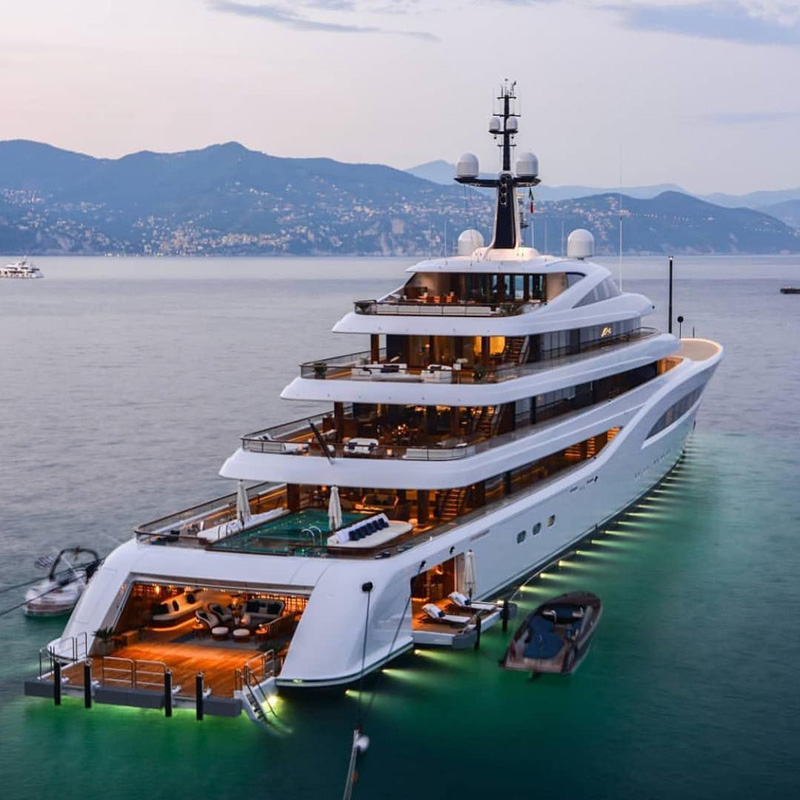 High season refers to the most popular weeks of the year for yacht charter, whether it's the winter period in the Caribbean or the height of summer in the Mediterranean, booking in high season requires early planning, determination and a larger budget. In addition, planning a yacht charter to coincide with a major event will also be reflected in the price with marine spots for elite events often booking up early. Allow plenty of time when making enquiries to ensure a star studded, well prepared arrival.
Low season typically refers to any time outside of the high season periods. Groups of families and friends looking for a relaxing luxury vacation are advised to avoid high season weeks and opt for weeks outside of this time. The busiest periods are of course reflected in the charter costs and can be up to 15 to 30 percent more expensive than typical low season periods. Chartering a few weeks either side of these busy periods can be almost exactly the same, with the weather almost unchanged in some places, with far less crowds.
Take to our detailed destination guides and browse the yachts available in your chosen destination. Some of the most successful superyachts in the industry can be reserved up to a year in advance and rather than a last minute bookings, it is better to book early and have the pick of the bunch rather than miss out at the last moment.
The base charter fee in essence refers to the hire cost of the yacht itself, with all equipment in working order in addition to the cost of food and wages for the crew during the entirety of the charter. This is essentially all the base charter fee covers with additional expenses often applicable on top. The base charter fee will vary from one yacht to another and this may be down to any number of reasons from size and on board amenities to the charter season. For instance, the base rate of a charter yacht may increase in "high season" and reduce during the "low season". "High season" and "low season" refers to the busiest and slowest periods for yacht charters though this may appear misleading, as these peak times refer to periods of weeks as opposed to full seasons. In addition, you may find that a yacht is also more expensive during special events such as the Monaco Grand Prix, Cannes Film Festival and America's Cup. Unless you are keen to charter a yacht for a particular "high season" event, choose your dates carefully as although a "high season" rate will be more expensive than the "low season" the two can sometimes share much of the same weather conditions.
Aside from seasons and events, yachts of the same size may also differ in price and this may be down to a vast difference in on board amenities. A yacht which boasts an on board cinema or lavish water toys may have a higher base rate compared with a yacht of minimal amenities of the same size. If it is unclear as to why two yachts of the same size are vastly different in price, ask us to explain what the differences are. Once you are clear on what the base price is and why, it is important to discover what costs will be applicable on top and this is dependent on the type of charter contract used.
Charter rates are quoted per week for the hire of the yacht. Seven days is generally the minimum charter period accepted by yachts, but charters can be for any duration under or over seven days. Charters over seven days are calculated pro-rata against the weekly rate divided by seven and multiplied by the number of charter days. During low season periods and for a number of smaller yachts charters of less than seven days may be considered in which case the weekly rate is divided by six and multiplied by the number of days. Charters usually commence from noon onwards on the first day and terminate by noon on the last day. A day charter would normally start in the morning and end either late afternoon or early evening. In some destinations, some yachts have a strict Saturday to Saturday booking policy, especially during the high season.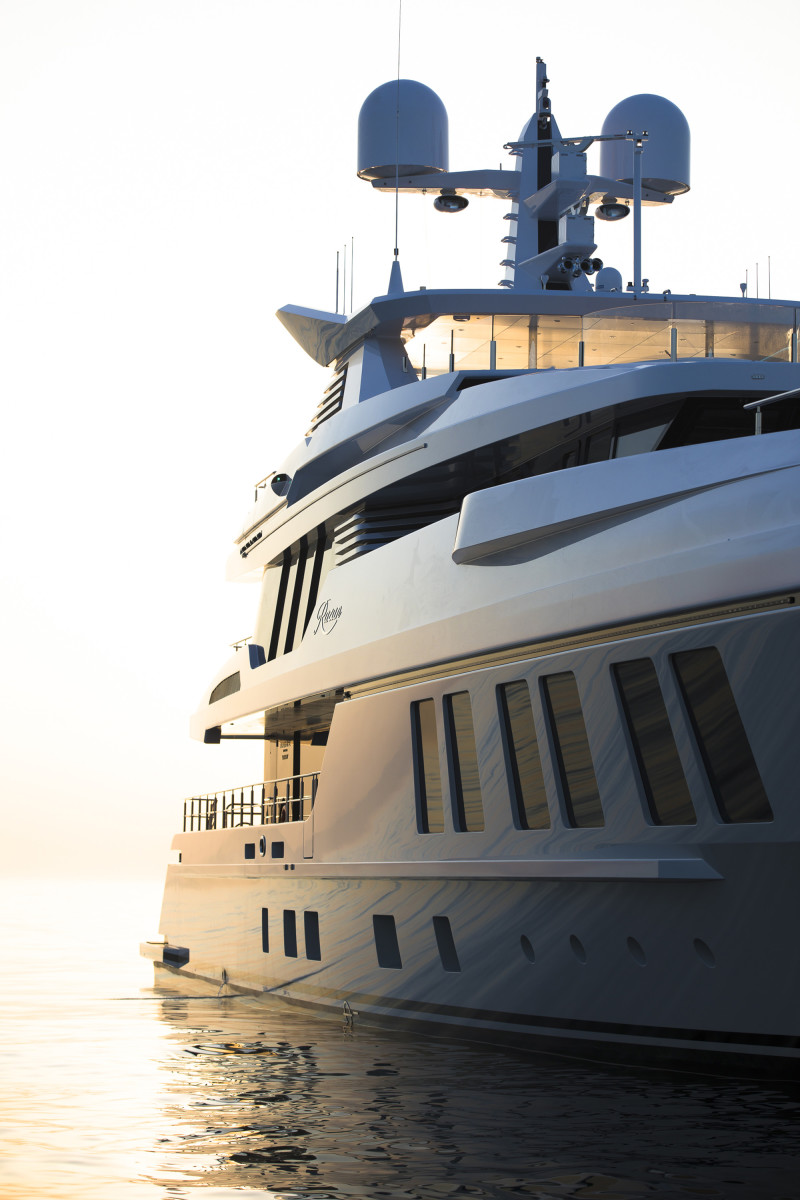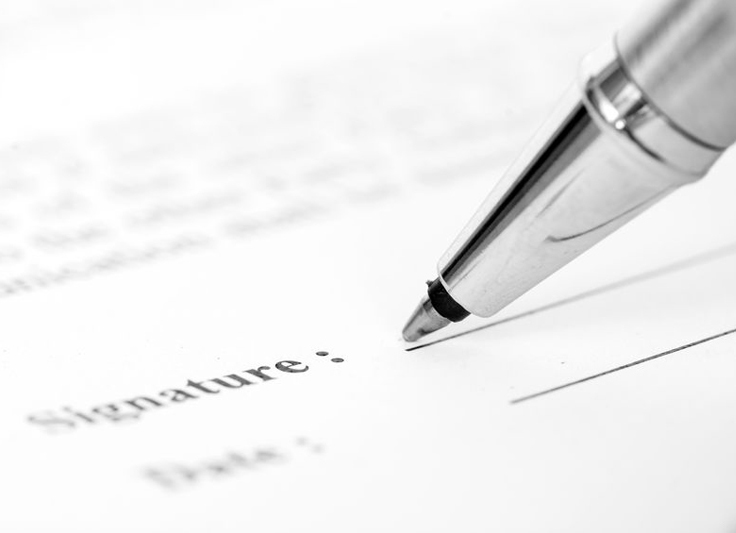 The type of charter agreement applicable to your charter will depend on where in the world you are cruising, as there are various terms within the industry which dictate how the payment structure is determined. For instance, a MYBA (Worldwide Yachting Association, formerly known as Mediterranean Yacht Brokers Association) contract operates under Western Mediterranean Terms (WMT) and is arguably the most commonly used, particularly with large yachts embarking on a Mediterranean yacht charter. This contract is often referred to as a "plus all expenses" contract and requires that the charterer pay for fuel, food, beverages and dockage fees as an additional expense outside of the base charter fee. Typically, guests can accumulate an additional 25% to 50% of the base charter fee though this is dependent on what is consumed. These expenses can be tracked through the use of an Advance Provisioning Allowance (APA) which we will cover in the next section.
Alternatively, smaller yachts on a Caribbean yacht charter can expect a "mostly all-inclusive" contract known as Caribbean Terms Inclusive (CTI) sometimes referred to as Standard Caribbean Terms (SCT). The Standard Caribbean Terms greatly differ from Western Mediterranean Terms, as the Caribbean terms include three meals a day in addition to four hours cruising per day which is included in the base charter fee.
In addition to the commonly used MYBA terms and Standard Caribbean Terms, there are also less frequently used terms such as Standard Eastern Mediterranean Terms (SEMT) and Greek Terms (GT).
Advance Provisioning Allowance
Irrespective of the charter contract it is important for guests to be aware of the Advance Provisioning Allowance (commonly referred to as APA). The APA was designed to enable charterers to manage their expenses through a clear and trackable arrangement. An APA is a way to deposit the estimated expense amount of your charter to cover costs such as fuel, food, dockage fees and other provisions, such as special equipment. Typically, the APA accrues to approximately 25% to 30% of the base charter fee, though this does of course depend on the charter parties tastes and requirements and could be far less or far greater than this estimation. For instance, charter guests who intend to regularly dine on caviar and vintage wine can expect to pay more, whereas guests on board a sailing yacht charter can expect to save on fuel costs. Charterers can request an estimated APA amount from our charter brokers based on their on board expectations.
The APA is to be paid approximately one month prior to boarding the charter yacht and is forwarded to the Captain of the yacht. Once the APA has been paid to the captain it will then be retained as a bank account of sorts, from which the captain can make expenditures whilst keeping a record of what has been spent. At any point during the yacht charter guests can request a rundown of accounts from the captain as a way of keeping track of expenditures. The captain will request that any additional funds are paid during the charter should guests exceed the APA. It is therefore a good idea to keep an additional account with your charter broker on shore, as should the APA become critically low at any time the charter broker can release additional funds to the captain on the charterers command. Cash can be used if necessary though an on shore account may be deemed as hassle free to some.
It is important to remember that food and fuel for example, are charged at cost without mark up to the charterer and upon disembarking, transactions can be reviewed by the "head" charterer and Captain with any remaining funds to be paid back to the charterer.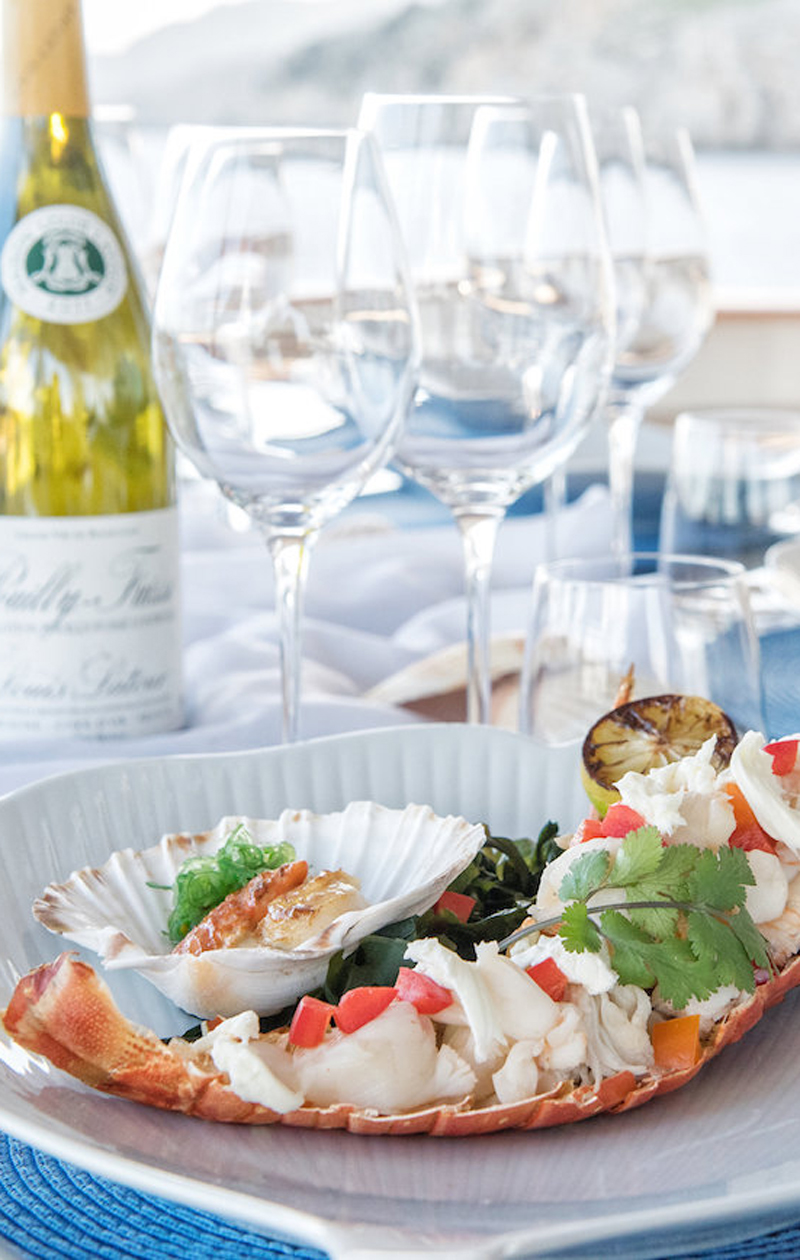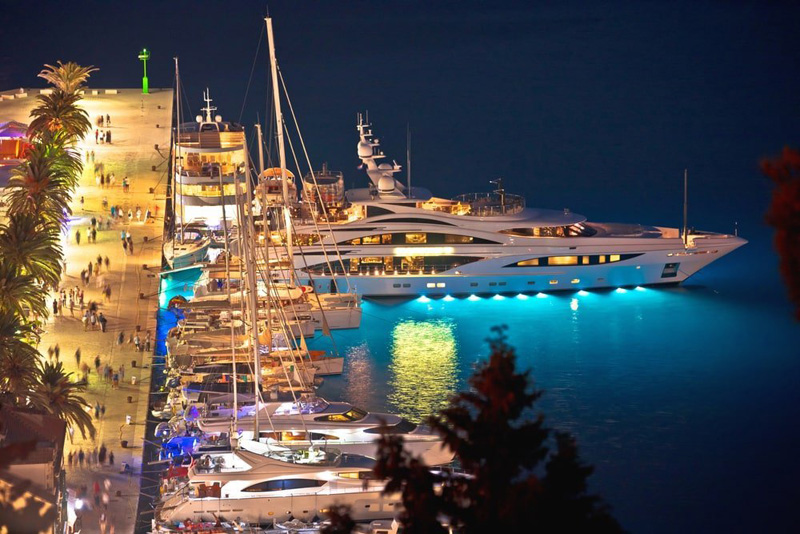 It is important to remember that whilst considering fuel costs, the fuel consumed when using jet-skis and tenders will also apply to the charterer. In addition, whilst docked at a marina the generators used in order to produce electricity will also use fuel. The distance travelled and speed of cruising also affects fuel costs and it is important to bear these factors in mind. Dockage fees may vary from very little to large sums and this is dependent again upon the location and whether you wish to dock during a special event such as the Monaco Grand Prix.
Although insurance costs are not directly connected to the charter costs as such, it is useful to bear in mind should you wish to take out Charterers Liability Insurance or Cancellation and Curtailment cover.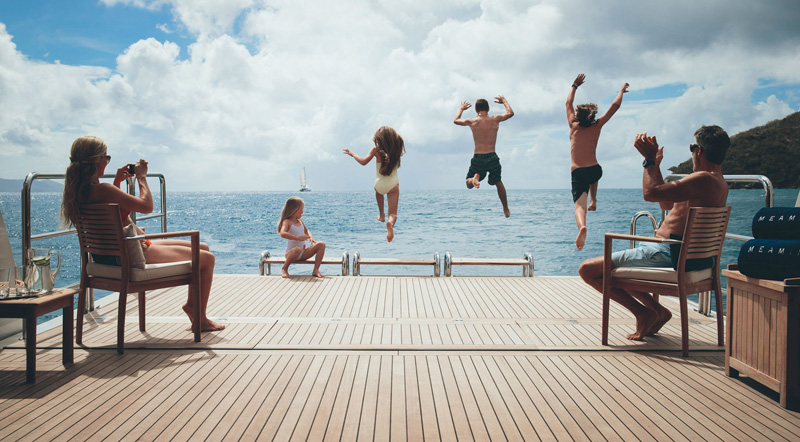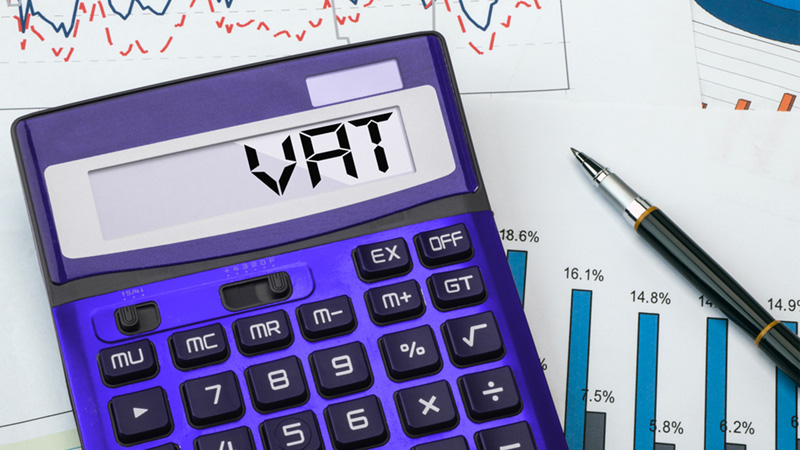 Please note that due to European Union tax legislation, Value Added Tax may be charged on the gross Charter Fee and delivery costs for charters taking place in European Union Waters. Local taxes may also apply in other countries and our brokers will provide any prevailing rates according to your chosen cruising destination and itinerary.
Crew gratuities are discretionary, although it is customary for a charterer who has enjoyed the kind and attentive service of an obliging crew to extend a gratuity. Crew gratuities are normally in the region of 10-15% of the charter fee, but can be adjusted up or down according to your level of satisfaction.
The best way to ensure that all crew members receive equal recognition is to entrust the distribution of gratuities to the captain. In this way, inconspicuous crew members such as engineers and culinary staff, who make an important contribution to your safety and enjoyment, will not be overlooked.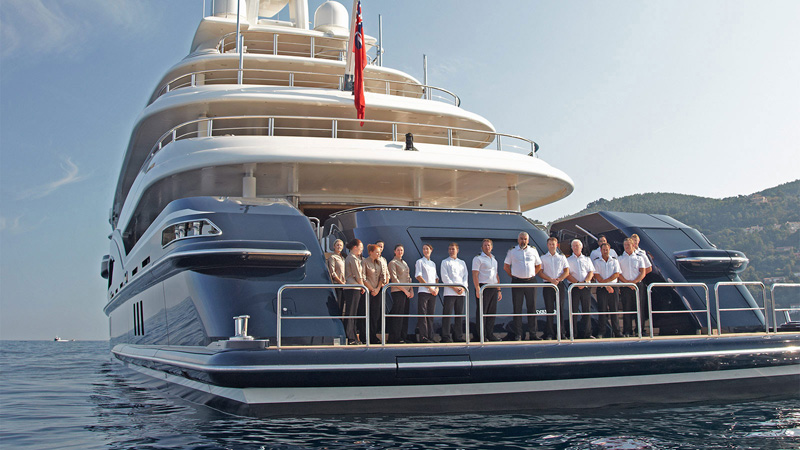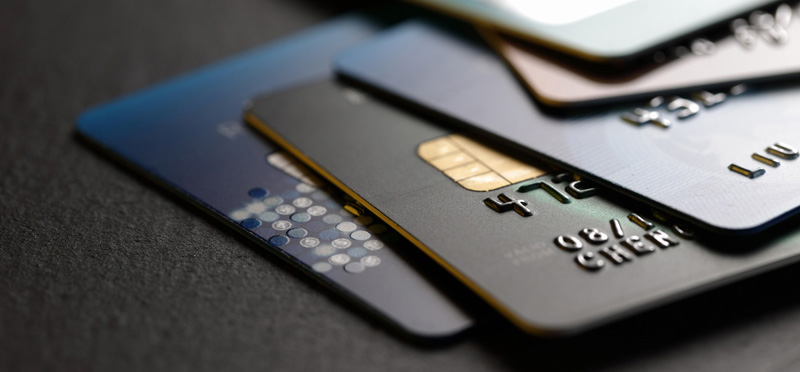 Usually, a deposit of 50% of the charter fee is payable by bank transfer immediately on signature of the Charter Agreement. The remaining 50%, plus an Advance Provisioning Allowance, together with any taxes, delivery/redelivery fees and any additionally agreed charges, is payable by bank transfer one month before the commencement of the charter.
« We are here to assist you in every aspect of your yacht charter. »